QC Chairman: Qatar, Austria Trade Volume Exceeds USD 210 Million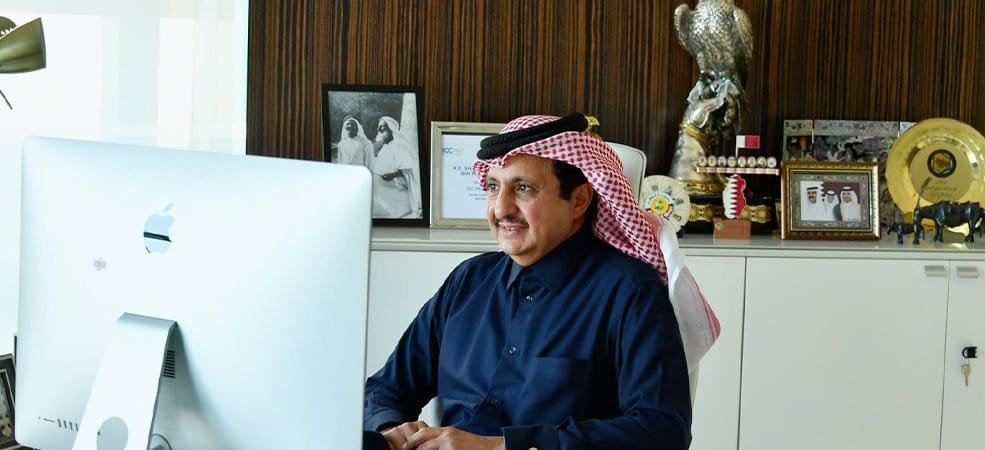 Qatar Chamber (QC), represented by Chairman HE Sheikh Khalifa bin Jassim Al Thani has participated in the General Assembly Meeting of the 29th Session and 30th Meeting of the Board of Directors of the Arab-Austro Chamber of Commerce (AACC) held on Tuesday via video conferencing. The meetings discussed a report on the economic and commercial cooperation between Arab countries and Austria, in addition to other topics identified in the agendas of meetings.
HE Sheikh Khalifa bin Jassim Al Thani stressed the importance of underpinning the economic cooperation between both sides, noting that the AACC plays a vital role in this regard, terming it as 'a bridge' between Arab states and Austria.
Founded in 1989, the Austro-Arab Chamber of Commerce (AACC) aims to strengthen the economic and commercial ties between Austria and the Arab countries, as well as enhance communication in science, art and technology.
His Excellency also pointed out to the strong relation between the State of Qatar and Austria, underlining the interest of both countries to promote their investment and trade cooperation, as well as strengthen cooperation prospects between business sectors for the good of both countries' economies.
He also stressed the keenness of Qatar and Austria to exceed the trade volume between them, as the two countries bilateral trade amounted to USD 210 million last year, while it reached USD 138 million at the end of the third quarter of 2020. Qatar and Austria enjoy close and multi-faceted relations, he noted, adding that the private sectors in both sides sought to support these relations, while pointing out that there are about 33 Austrian companies operating in Qatar with Qatari partners and three companies with full Austrian capital.