Qatar Chamber hosts a workshop on the mechanisms for issuing conformity certificates for food dispatches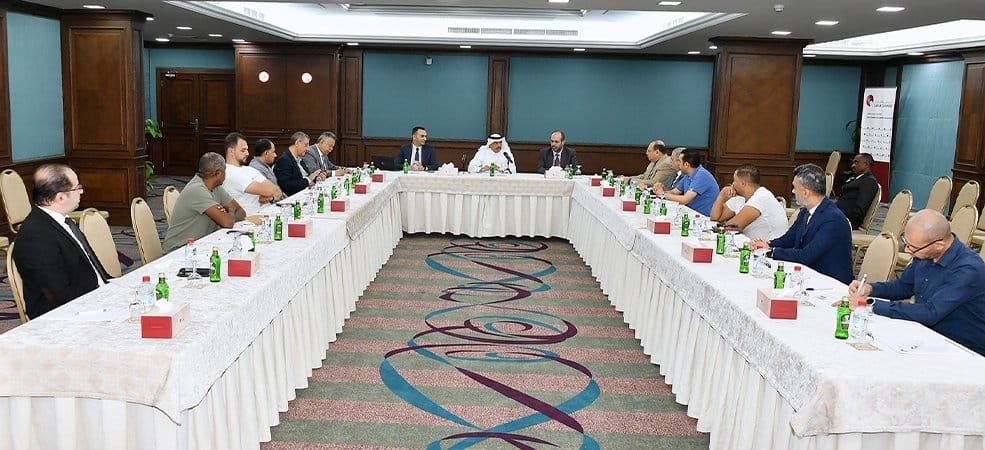 23-11-2022
Qatar Chamber, in co-operation with the Ministry of Public Health (MoPH), recently hosted a workshop on the mechanisms for issuing conformity certificates for food dispatches.
The workshop comes as part of the Ministry's initiative 'Third Party: Pre-Shipment Food Inspection on Food Dispatches in the Country of Origin'.
It touched on introducing the initiative and its application mechanisms, as well as the challenges that companies may face during the issuance of such certificates.
The workshop was attended by Qatar Chamber's assistant director general for Government Relations and Committees Affairs Ali Bu Sherbak al-Mansouri and Dr Nasr Hassanein from the Food Safety Department at the Ministry of Public Health.
For his part, Dr Nasr Hassanein said that this workshop comes within the cooperation between the Ministry and the Chamber to inform the private sector representatives and importers on the initiative's developments, indicating that this system has already been successfully implemented with one of the shipments from a neighbouring country, and that it will be evaluated according to the results of the actual conformity.
Dr Hassanein also said that the initiative aims to streamline the flow of incoming shipments during the FIFA World Cup, and to avoid costs of the re-export process, noting that three companies were approved after they fulfilled all requirements, and there are other requests under study.
It is noteworthy that this initiative is optional and aims to issue the required verification certificates for imported food products by a third party in the country of origin before they are shipped for export to ensure modern food safety measures. It also aims to ensure the smooth flow of products by matching them in the country of origin and easing control procedures at entry ports.
In a statement, the Chamber said that this initiative is optional for private sector companies and aims at enhancing the public-private partnership and keeping pace with recent global trends in food control.