Qatar Chamber participates in GCC chambers meeting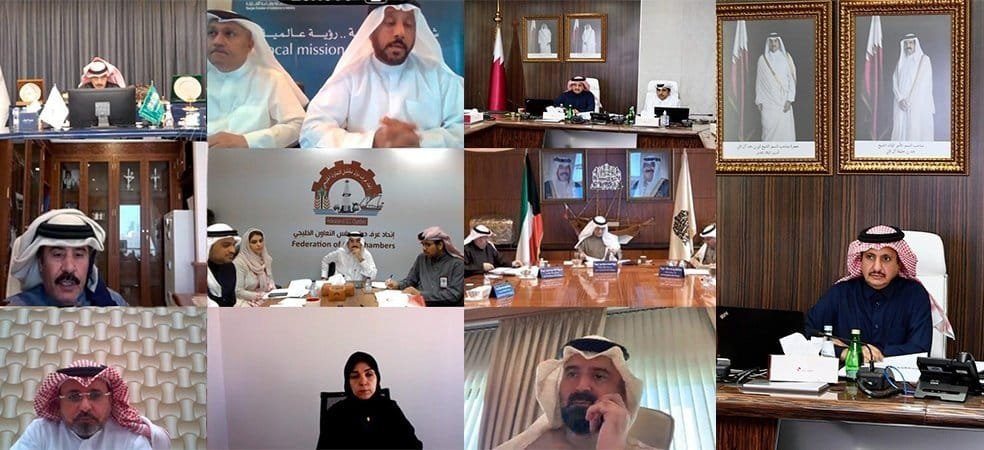 23-12-2020
Qatar Chamber's Chairman HE Sheikh Khalifa bin Jassim Al Thani has chaired the Chamber's delegation at the 54th meeting of the Federation of GCC Chambers (FGCC Chambers) held virtually on Wednesday, December 23.
The meeting was attended by HE Rashid bin Hamad Al-Athba, Second Vice-Chairman, Mrs. Ibtihaj Mohamed Al Ahmadani, Board Member, and Mr. Saleh bin Hamad Al Sharqi, General manager.
The meeting's agenda included ratification of the minutes of the 53rd meeting of the federation held on 11th November 2020 and follow up of its recommendations.
It also reviewed the federation's draft strategy and reconstruction, in addition to a draft work program of the Federation's General Secretariat for the year 2021.
The meeting agenda also reviewed the annual report on revenues and expenses and final accounts of the FGCC Chambers' General Secretariat for 2019, as well as the estimated budget for the year 2021.
The meeting further discussed the agenda of the 55th meeting of FGCC Chambers to be held on March 18, 2021.