QU-YSC becomes member of International Federation of Inventors' Associations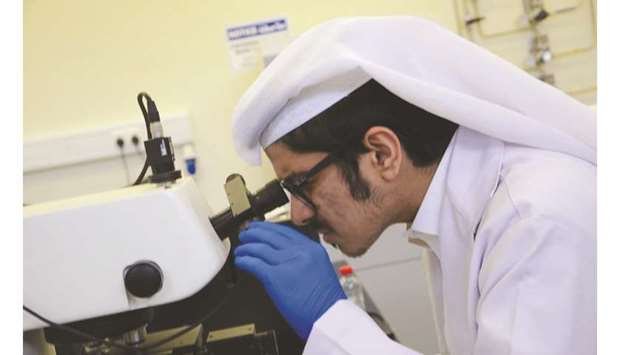 Qatar University Centre for Young Scientists (QU-YSC) has become a member of the International Federation of Inventors' Associations (IFIA), which was established in 1968 in the UK and includes more than 175 members from 100 countries and territories, including Denmark, Finland, Germany, Britain, Norway, Switzerland, and South Korea.
IFIA is the global platform for invention, innovation. This non-profit organisation aims to spread a culture of invention and innovation, support for inventors, transfer of technology, and cooperation with relevant organisations. Since its initiation, the Federation has been working to educate the public about the importance of inventors in society and the protection of their rights. In addition, the federation holds international invention exhibitions, scientific seminars and workshops in cooperation with other international organisations to provide an opportunity for its members to display their innovations, benefit from its wealth of knowledge, and exchange views regarding the promotion of creativity and entrepreneurship. Moreover, promoting the most recent achievements of its members allows for the expansion of relationships and the knowledge base required to explore the possibility of commercialisation with various entities.
This membership will enable the QU-YSC to participate effectively and exchange knowledge and experiences in conferences, exhibitions and events that bring together universities, institutions and prestigious organisations from all over the world, such as Creativity and Innovation Week, Intellectual Property Day, and the International Inventors Day. Moreover, it provides an opportunity to participate in innovation and policymaking processes. The membership will also enable researchers and students of the centre to share ideas, innovative discoveries and their success stories, provide advisory services on intellectual property protection and inventors' assistance programmes. 
QU-YSC director Dr Noora al-Thani who  has been keen on obtaining  membership in the IFIA for the vast benefits to the youth and the Qatari society, said: "We are pleased with our acceptance to join the federation after we went through several stages of applying for membership, and that this membership will provide us with several fields of development, advancement and formation of relations with international bodies." 
"Our young inventors will be able to take advantage of the global platform, and the various programmes to present and develop their ideas and increase their expertise in several scientific and technological fields," she added.