Qatar Chamber briefed on QDB's strategy of supporting services exports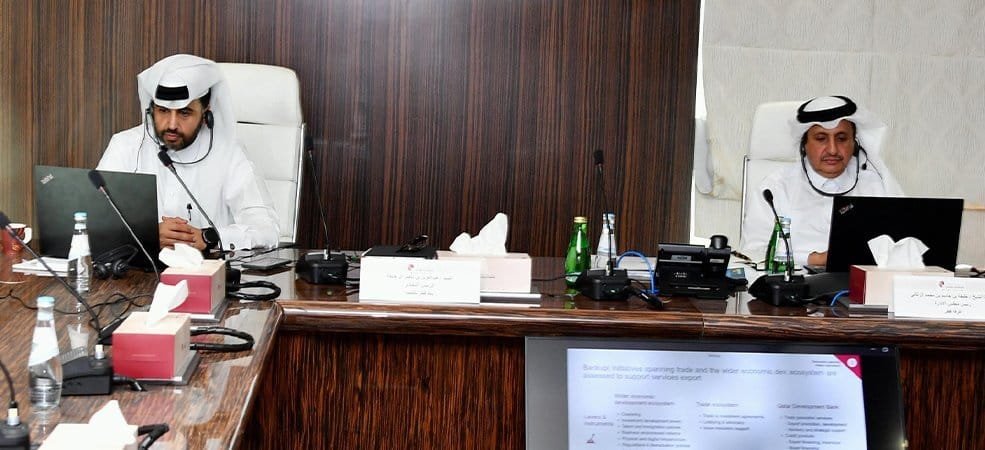 The Qatar Chamber's Board of Directors held on Tuesday a virtual meeting to get acquainted with the new strategy which is currently being prepared by the Qatar Development Bank with the aim of providing support for the services exports.
The virtual meeting was presided over by QC's Chairman HE Sheikh Khalifa bin Jassim Al Thani in the presence of QDB's CEO Abdulaziz bin Nasser Al Khalifa and many officials of the bank.
For his part, Abdulaziz Al Khalifa gave a detailed explanation on the study conducted by the bank on the strategy, which will be integrated with the export strategy for products to develop a single strategy for supporting products and services.
The webinar also examined the challenges facing the export of services by private sector companies and identified the services that could be exported and target markets.
During the event, QC board members gave insights on obstacles that hinder the export of services by Qatari companies, in addition to suggested solutions that could support private sector companies in this respect.
In the webinar's conclusion, HE Sheikh Khlifa expressed his thanks to QDB for the efforts made to support exports of the private sector, stressing the importance of coordination between both parties for the advaantage of the private sector.