'Here to stay': TikTok CEO defiant in face of bans | Privacy News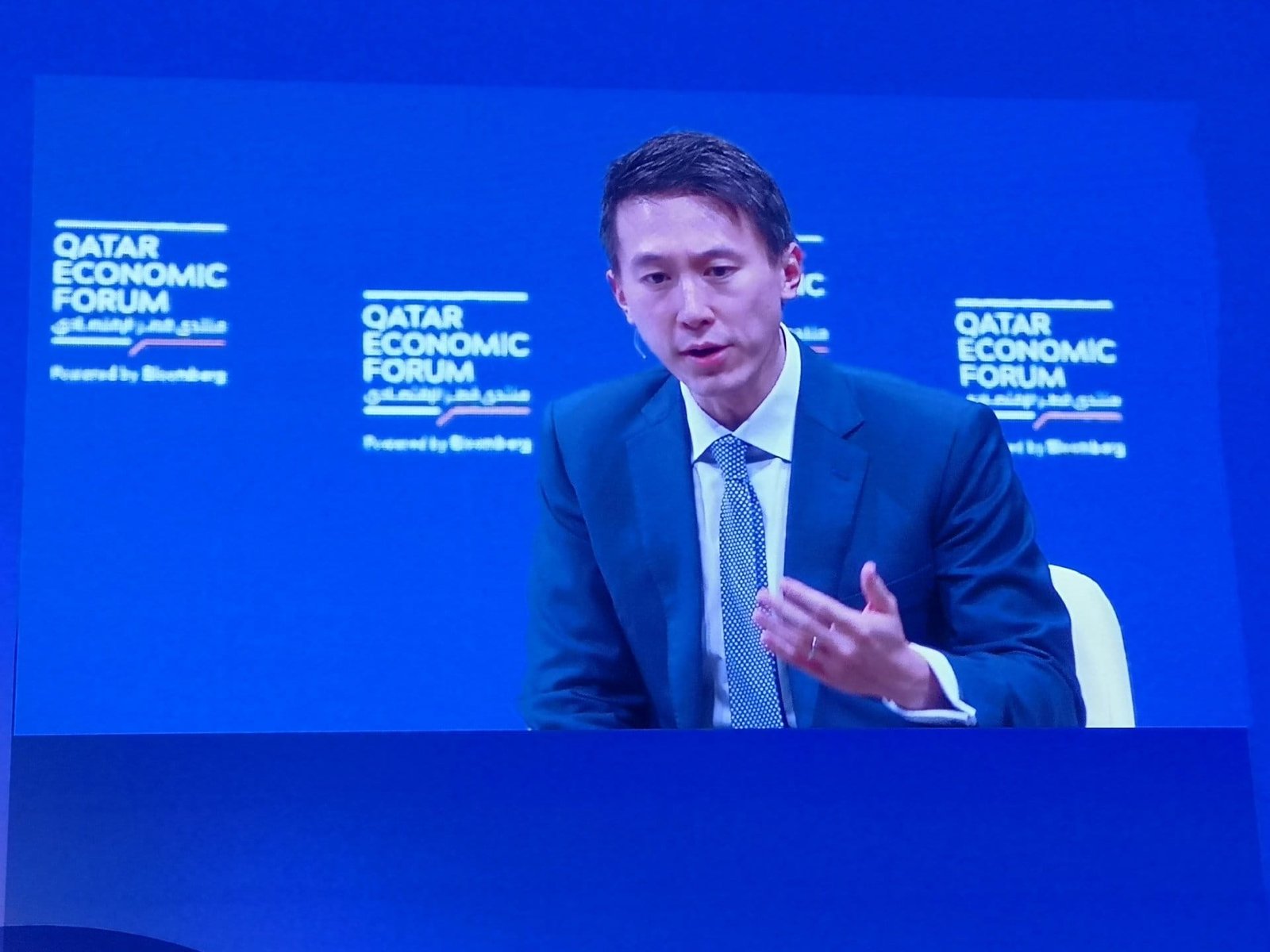 Shou Chew says app will 'never provide' user data to Chinese gov't and vows to fight ban in US state.
Doha, Qatar – TikTok is "here to stay", the video-hosting company's CEO Shou Chew has said while terming the US state of Montana's decision to ban it as "unconstitutional".
Various governments and organisations have moved to ban the Chinese-owned app on phones used by their officials, with some arguing that user data gathered by the app could be accessed by the Chinese government.
Chew, who claimed his company will win its lawsuit that it filed against the ban by Montana, said that some of the app's users in the United States have also filed a separate lawsuit against the ban, which is set to come into effect on January 1 next year.
"The Montana billing is simply unconstitutional and we are confident that we will prevail [in the lawsuit]," Chew said at the Qatar Economic Forum in Doha on Tuesday.
Last month, Montana legislators passed a bill to ban the app from operating in the state by prohibiting mobile app stores from offering TikTok for download.
Chew claimed that the app has more than 150 million users in the US and more than a billion around the world. He added that it allowed users a window to discovery and "free expression".
"It [TikTok] is a very different experience from the other apps that are available on the market. A lot of our users use TikTok to find their communities and there are five million small businesses in the US and millions more around the world that depend on TikTok," he said.
'Here to stay'
When asked to reveal his "plan B" in case TikTok is banned across the world, Chew said the app serves millions around the globe and is "deeply impactful".
"It gives me confidence that we can have very thoughtful conversations with regulators around the world – and we are here to stay."
In March, the Singaporean head of the Chinese technology firm ByteDance appeared before a US Congress committee and attempted to dispel concerns over the app's ties to the Chinese government and its alleged inability to stem "harmful" content.
Chew said it was a good opportunity for the app to tell its side of the story and clarify the "myths and misconceptions" about it, which he said wasn't available in mainland China.
"The Chinese government has never asked for US user data and we will not provide [it] even if asked," Chew told the audience, some of whom could be seen posting Chew's talk on the app itself.
Data protection plans
The 40-year-old businessman said his company has built an "unprecedented project" called "Project Texas" to protect the data of its US-based users.
"American data is stored on American soil by an American company and overseen by American personnel," said Chew.
The $1.5bn plan, which he said was "a complicated project that would take time to finish" relies on contracts with the Texas-based tech company Oracle and uses a "firewall that seals off protected user data from unauthorised foreign access".
"We believe that we have taken steps that are above and beyond what our industry has done to protect the safety of US user data," Chew claimed.
He revealed that the tech company has been working on a similar plan in Europe, called "Project Clover", over the past few months.
He warned that no tech company could promise that 100 percent of its data is safe from all threats.