Greece appoints caretaker PM ahead of June repeat election | Elections News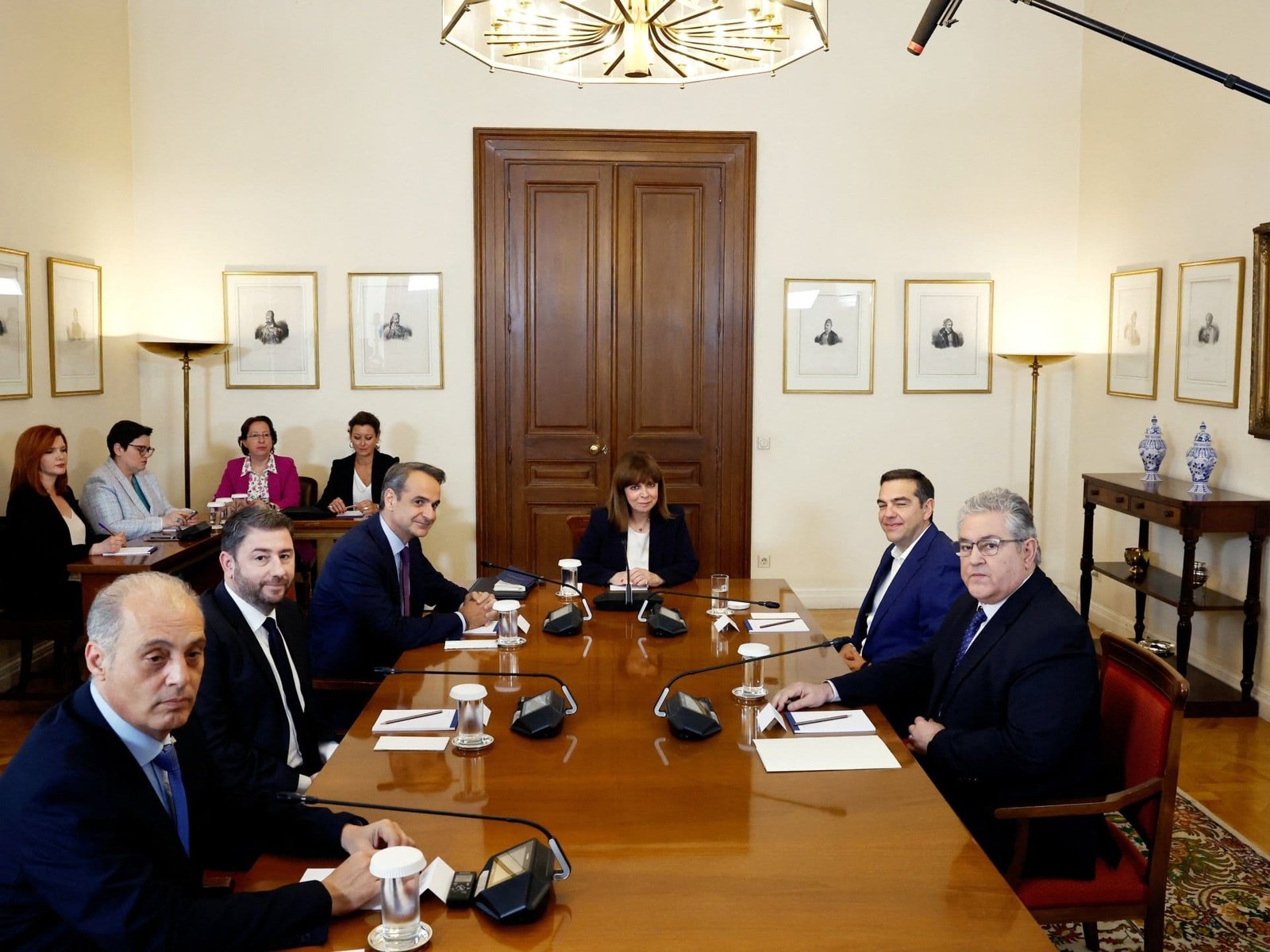 Judge Ioannis Sarmas will lead the interim government after the governing party fell short of an outright majority.
Greek President Katerina Sakellaropoulou has appointed senior judicial official Ioannis Sarmas as the caretaker prime minister to form a government that will lead the country to a repeat election on June 25 after last weekend's inconclusive vote.
Sarmas is president of the Hellenic Court of Audit, one of the country's three senior courts.
"It is a constitutional obligation and at the same time my duty as a citizen to accept," Sarmas told Sakellaropoulou on Wednesday.
On Sunday, Prime Minister Kyriakos Mitsotakis's conservative New Democracy party secured a 20-point lead over the opposition Syriza, led by left-wing politician Alexis Tsipras.
Despite his success over the weekend, with New Democracy securing 40 percent of the vote, the party still fell short of an outright majority, winning 146 seats out of 300.
Mitsotakis hopes a second vote, which will give the leading party bonus seats, will see his conservatives rule alone.
Syriza performed worse than expected, securing just 71 seats.
Sunday's result was the conservatives' best since 2007, a victory, observers said, rooted in the desire among Greeks for economic stability.
The three main parties – New Democracy, Syriza and PASOK – turned down a mandate to form a coalition government and instead, all pushed for a second election in June.
Syriza and PASOK hope the second vote will boost their ratings.
On Wednesday, the president invited all party leaders whose share of votes surpassed the threshold of 3 percent to discuss the next steps.
The invitation was procedural, and the talks did not produce a coalition.
Under Greece's constitution, the president appoints a caretaker prime minister to lead the country to a repeat vote if coalition talks fail.
"We are led to a caretaker government, with elections on June 25 and there we will give battle," the leader of the Communist Party (KKE), Dimitris Koutsoumbas, told state TV.
The winner of the second election can receive up to 50 bonus seats for every point it wins beyond 25 percent.
But New Democracy would have to maintain its success to benefit from the additional seats, which seems a likely scenario since Syriza secured only a fifth of the votes on Sunday.
If it wins 40 percent of the vote again, or even a little less, Mitsotakis will most likely have a clear majority.
However, the total number of seats secured depends on how many parties make it to Parliament.
The new Parliament which emerged from the May 21 election will convene on Sunday and be dissolved a day later, before the caretaker government takes over.