Egypt's President el-Sisi pardons prominent activist Douma, other prisoners | Human Rights News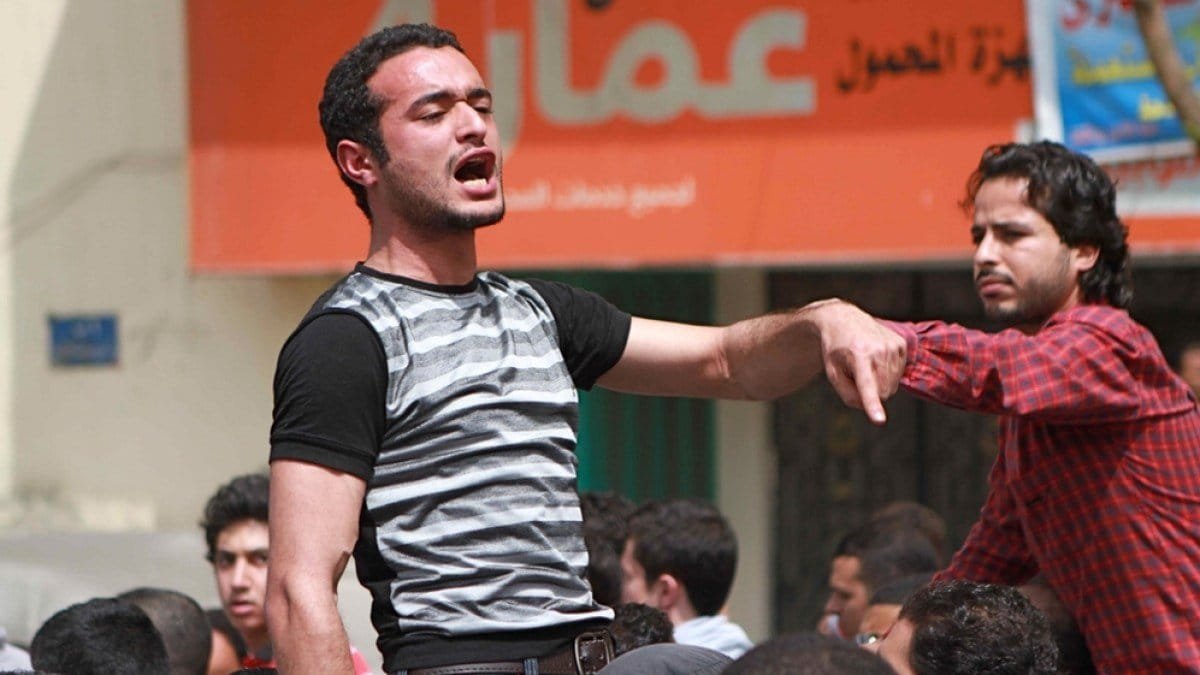 Egyptian activist Ahmed Douma, a leading figure in 2011 uprising, has been granted a presidential pardon, lawyers say.
Egypt's President Abdel Fattah el-Sisi has pardoned a number of prisoners, including prominent Egyptian activist Ahmed Douma, state TV and lawyers have said.
Douma, 37, a leading figure in the pro-democracy revolt that toppled Hosni Mubarak in 2011, was sentenced in 2019 to 15 years in prison for rioting and attacking security forces, commuting a previous 25-year sentence handed down in 2015.
"President Abdel Fattah el-Sisi … has used his constitutional powers" to pardon several prisoners including Douma, said lawyer Tarek Elawady, a member of the presidential pardons committee.
Prominent rights lawyer Khaled Ali, meanwhile, said on social media on Saturday he was waiting outside Badr prison on Cairo's outskirts for the activist's release.
In delivering his verdict at the time, the judge said Douma was part of a crowd that broke into parliament and damaged part of it, describing them as doing the work of the "devil".
Like several other prominent activists in Egypt, Douma has been jailed under Mubarak, the subsequent ruling military council, former president Mohamed Morsi and el-Sisi.
The activist published in 2021 a collection of poems titled "Curly", written while he was held in solitary confinement.
The collection was displayed at that year's Cairo International Book Fair but was quickly pulled for "security reasons".
In one of his poems from prison, Douma wrote: "There's no time for depression, no opportunity for sadness, the flood is raging."
He was arrested in a crackdown following the 2013 military removal of Mubarak's successor, Mohamed Morsi.
Last month, authorities also freed Egyptian rights researcher Patrick Zaki and lawyer Mohamed el-Baqer after they were pardoned by el-Sisi.
El-Sisi, a former army chief who spearheaded Morsi's removal, has been accused of leading a relentless crackdown on pro-democracy campaigners and Islamists.
Since late 2021 Egypt has taken some steps which it says are aimed at addressing human rights, including amnesties for some prominent prisoners, but critics have dismissed the moves as cosmetic and say arrests have continued.
Since April last year, authorities have released 1,000 political prisoners amid much fanfare, but jailed almost 3,000 more, according to Egyptian rights monitors.
Egypt's most prominent activist, Alaa Abd el-Fattah, and many other detainees swept up in a decade-long crackdown on dissent, remain in prison.
Authorities have said the arrests were made on security grounds.
The pardon also comes months ahead of Egypt's presidential election scheduled for 2024.
Though no candidates have formally been announced, the incumbent is widely expected to sit in the upcoming polls.