Development accelerates in Qatar: Serbian envoy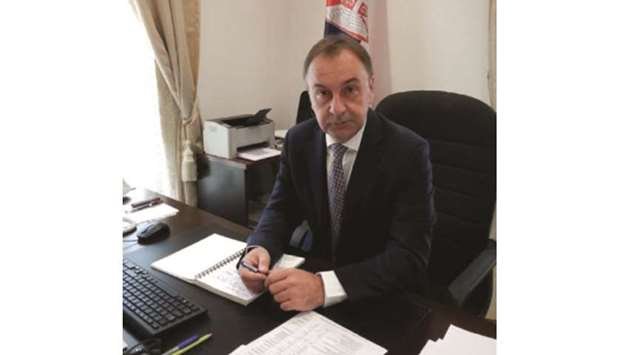 The pace of development has been accelerating on a remarkable scale in Qatar over the past three years, turning the challenges of the ongoing unjust blockade into great achievements covering many key fields, the Serbian ambassador to Qatar, Jasminko Pozderac, stated.
On the occasion of the third anniversary of the blockade, the envoy stressed that Qatar has emerged stronger from a difficult situation, with many industries and business opportunities introduced to the country, making the lives of its residents much better.
"We have seen many local products of high quality, available for consumers at reasonable prices. These were introduced to the local market within a considerably short period after the blockade was abruptly thrust upon Qatar," he recalled.
Pozderac observed that Qatar residents, including both Qataris and expatriates, stood in solidarity behind the wise leadership of the country, expressing their full support for the just cause. 
During the prevailing Covid-19 pandemic, Qatar has again proven its strong and well-established systems.
"The endurance and advancement of Qatar has won the admiration of people around the world, and with its strong international relations it has managed to enhance world peace and co-operation, as its various efforts in this regard are well known and recognised," he stressed.
The Serbian envoy pointed out that that relations between his nation and Qatar are growing rapidly and steadily. "I believe that there is potential for our two countries to become strategic partners in the future. I am proud of my modest contribution in this regard," he said.
Ambassador Pozderac expressed his view that Serbia strongly hopes for the resolution of the blockade while strongly supporting the sovereignty and independence of Qatar. "Serbia want to see relations back to normal among the brotherly nations," he added.