Coronavirus: Which countries have confirmed cases? | News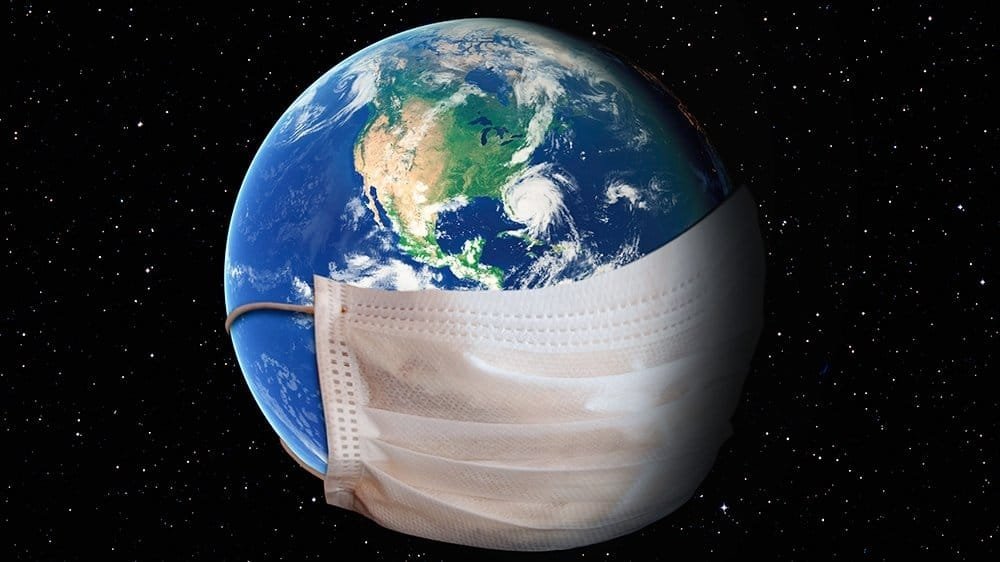 New cases of the novel coronavirus that emerged in the central Chinese city of Wuhan in late December are being reported daily around the world.
More than 391,000 people have died from COVID-19, the disease caused by the new coronavirus, while some 6.6 million infections have been confirmed in at least 188 countries and territories. More than 2.8 million people have recovered to date.
More:
Here are the countries that have so far confirmed coronavirus cases:
United States – 1,888,370 cases, 108,813
 

deaths
Brazil – 614
,941

 cases, 34,021 deaths
Russia –
449,256

 

cases, 

5,520

 deaths
United Kingdom – 284,730 cases, 40,344 deaths
Spain –
240,978 

cases, 27,134 deaths
India – 236,091 cases, 6,649 deaths 
Italy – 234,531 cases, 33,774 deaths 
France – 190,180 cases, 
29,114

 deaths
Germany – 
184,924

 cases, 8,658 deaths 
Peru – 183,198 cases, 5,031 deaths 
Turkey – 168,340 cases, 4,648 deaths
Iran – 167,156 cases, 8,134 deaths
Chile – 122,499 cases, 1,448 deaths 
Mexico – 105,680 cases, 12,545 deaths
Saudi Arabia – 95,748 cases, 642 deaths 
Canada – 95,681 cases, 7,768 deaths
Pakistan – 89,249 cases, 1,838 deaths 
China – 84,174 cases, 4,638 deaths
Qatar – 65,495 cases, 45 deaths
Bangladesh – 60,391 cases, 811 deaths 
Belgium – 58,907 cases, 9,566 deaths
Netherlands – 47,358 cases, 6,024 deaths 
Belarus – 46,868 cases, 259 deaths
South Africa – 43,434 cases, 908 deaths 
Sweden – 42,939 cases, 4,639 deaths
Ecuador – 41,575 cases, 3,534 deaths
United Arab Emirates – 37,642 cases, 274 deaths 
Singapore – 37,183 cases, 24 deaths  
Colombia – 35,240 cases, 1,142 deaths
Portugal – 33,969 cases, 1,465 deaths
Egypt – 31,115 cases, 1,166 deaths 
Switzerland – 30,936 cases, 1,921 deaths
Kuwait – 30,644 cases, 244 deaths
Indonesia – 29,521 cases, 1,770 deaths 
Ukraine – 26,542 cases, 770 deaths
Poland – 25,410 cases, 1,137 deaths
Ireland – 25,163 cases, 1,670 deaths
Philippines – 20,626 cases, 987 deaths
Argentina – 20,197 cases, 608 deaths
Romania – 20,103 cases, 1,316 deaths
Afghanistan – 18,969 cases, 309 deaths 
Dominican Republic – 18,708 cases, 525 deaths  
Israel – 17,562 cases, 291 deaths
Japan – 16,958 cases, 916 deaths 
Austria – 16,843 cases, 672 deaths
Oman – 15,086 cases, 72 deaths 
Panama – 15,044 cases, 363 deaths
Bahrain – 13,835 cases, 22 deaths
Kazakhstan – 12,312 cases, 52 deaths
Bolivia – 12,245 cases, 415 deaths 
Denmark – 12,075 cases, 586 deaths
Armenia – 11,817 cases, 183 deaths
South Korea – 11,668 cases, 273 deaths
Serbia – 11,667 cases, 247 deaths 
Nigeria – 11,516 cases, 323 deaths 
Algeria – 9,935 cases, 690 deaths
Iraq – 9,846 cases, 285 deaths 
Czech Republic – 9,520 cases, 326 deaths
Moldova – 9,247 cases, 323 deaths
Ghana – 9,168 cases, 42 deaths   
Norway – 8,510 cases, 238 deaths
Malaysia – 8,266 cases, 116 deaths
Morocco – 8,071 cases, 208 deaths
Cameroon – 7,392 cases, 205 deaths
Australia – 7,251 cases, 102 deaths
Finland – 6,941 cases, 322 deaths
Azerbaijan – 6,860 cases, 82 deaths
Guatemala – 6,154 cases, 158 deaths
Honduras – 5,880 cases, 243 deaths
Sudan – 5,714 cases, 333 deaths 
Tajikistan – 4,370 cases, 48 deaths
Senegal – 4,155 cases, 45 deaths 
Djibouti – 4,123 cases, 26 deaths
Guinea – 4,060 cases 23 deaths   
Luxembourg – 4,032 cases, 110 deaths
Uzbekistan – 4,007 cases, 16 deaths 
Hungary – 3,970 cases, 542 deaths
Democratic Republic of the Congo – 3,764 cases, 81 deaths 
Ivory Coast – 3,262 cases, 35 deaths 
Thailand – 3,102 cases, 58 deaths
Greece, 2,967 cases, 180 deaths 
Gabon – 2,955 cases, 21 deaths
Nepal – 2,912 cases, 11 deaths 
El Salvador – 2,894 cases, 53 deaths
North Macedonia – 2,790 cases, 149 deaths 
Haiti –  2,640 cases, 50 deaths
Bulgaria – 2,627 cases, 159 deaths   
Bosnia and Herzegovina – 2,606 cases, 159 deaths
Kenya – 2,474 cases, 79 deaths  
Croatia – 2,247 cases, 103 deaths 
Somalia – 2,204 cases, 79 deaths 
Cuba – 2,133 cases, 83 deaths
Venezuela – 2,087 cases, 20 deaths
Kyrgystan – 1,936 cases, 22 deaths  
Estonia – 1,910 cases, 69 deaths
Maldives – 1,883 cases, 7 deaths
Iceland – 1,806 cases, 10 deaths
Ethiopia – 1,805 cases, 19 deaths 
Sri Lanka – 1,801 cases, 11 deaths
Lithuania – 1,694 cases, 71 deaths 
Slovakia – 1,526 cases, 28 deaths
New Zealand – 1,504 cases, 22 deaths
Mali – 1,485 cases, 87 deaths  
Slovenia – 1,479 cases, 109 deaths
Central African Republic – 1,451 cases, 87 deaths  
Guinea-Bissau – 1,339 cases, 8 deaths
Lebanon – 1,339 cases, 28 deaths 
Equatorial Guinea – 1,306 cases, 12 deaths
Costa Rica – 1,228 cases, 10 deaths  
Albania – 1,212 cases, 33 deaths 
Kosovo – 1,142 cases, 30 deaths 
Nicaragua – 1,118 cases, 46 deaths
Zambia – 1,089 cases, 7 deaths 
Tunisia – 1,087 cases, 49 deaths
Paraguay – 1,086 cases, 11 deaths   
Latvia – 1,085 cases, 25 deaths
South Sudan – 994 cases, 10 deaths
Madagascar – 975 cases, 7 deaths 
Niger – 963 cases, 65 deaths
Cyprus – 960 cases, 17 deaths 
Sierra Leone – 929 cases, 47 deaths    
Burkina Faso – 885 cases, 53 deaths
Mauritania – 883 cases, 43 deaths  
Andorra – 852 cases, 51 deaths
Chad – 836 cases, 68 deaths 
Uruguay – 832 cases, 23 deaths
Georgia – 805 cases, 13 deaths  
Jordan – 784 cases, 9 deaths
San Marino – 680 cases, 42 deaths
Republic of the Congo – 635 cases, 20 deaths   
Malta – 625 cases, 9 deaths
Jamaica – 591 cases, 10 deaths
Uganda – 557 cases
Cape Verde – 536 cases, 5 deaths  
Tanzania – 509 cases, 21 deaths   
Sao Tome and Principe – 499 cases, 12 deaths
Yemen – 469 cases, 111 deaths 
Togo – 465 cases, 13 deaths
Occupied Palestinian Territories – 464 cases, 3 deaths
Taiwan – 443 cases, 7 deaths
Rwanda – 410 cases, 2 deaths
Malawi – 409 cases, 4 deaths
Mozambique – 354 cases, 2 deaths 
Mauritius – 337 cases, 10 deaths
Liberia – 334 cases, 30 deaths 
Vietnam – 328 cases
Montenegro – 324 cases, 9 deaths
Eswatini – 305 cases, 3 deaths
Benin – 261 cases, 3 deaths
Zimbabwe – 237 cases, 4 deaths
Myanmar – 236 cases, 6 deaths 
Libya – 209 cases, 5 deaths 
Mongolia – 191 cases  
Guyana – 153 cases, 12 deaths
Brunei – 141 cases, 2 deaths
Comoros – 132 cases, 2 deaths 
Cambodia – 125 cases
Syria – 124 cases, 6 deaths
Trinidad and Tobago – 117 cases, 8 deaths
Bahamas – 102 cases, 11 deaths
Monaco – 99 cases, 4 deaths
Barbados – 92 cases, 7 deaths
Angola – 86 cases, 4 deaths
Liechtenstein – 82 cases, 1 death
Suriname – 82 cases, 1 death 
Burundi – 63 cases, 1 death
Bhutan – 48 cases
Botswana – 40 cases, 1 death
Eritrea – 39 cases
Antigua and Barbuda – 26 cases, 3 deaths
The Gambia – 26 cases, 1 death
Saint Vincent and the Grenadines – 26 cases
Namibia – 25 cases 
East Timor – 24 cases
Grenada – 23 cases
Laos – 19 cases
Saint Lucia – 19 cases
Belize – 18 cases, 2 deaths
Dominica – 18 cases
Fiji – 18 cases
Saint Kitts and Nevis – 15 cases
Vatican – 12 cases
Seychelles – 11 cases
Western Sahara – 9 cases, 1 death
Papua New Guinea – 8 cases
Lesotho – 4 cases

SOURCE:
Al Jazeera and news agencies