At least 11 killed in Pakistan Ramadan donation stampede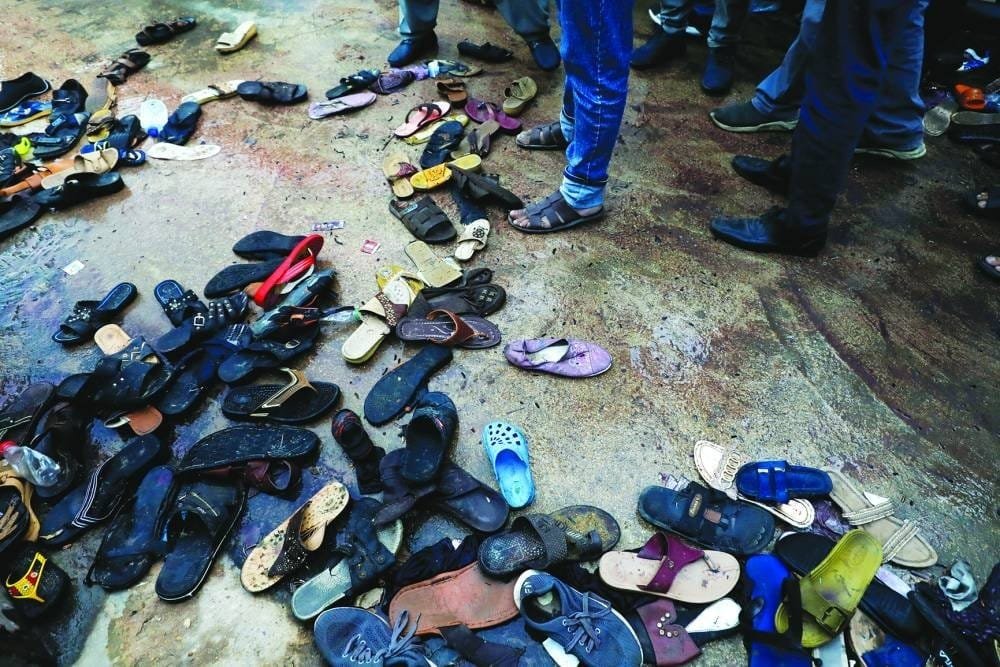 A pile of footwear is seen following a stampede during handout distribution in Karachi.
At least 11 people were killed in a crowd crush in Pakistan's southern city of Karachi yesterday as a Ramadan alms donation sparked a stampede in the inflation-hit nation, police said.
Pakistan has been wracked by economic turmoil for months, with the rupee crumbling and staple food prices shooting up nearly 50% as the country battles a balance of payments crisis which has forced it into bail-out talks with the International Monetary Fund (IMF).
Fida Janwari, a senior police officer in western Karachi's Baldia Town neighbourhood, said the stampede happened when needy women with children flocked to a factory distributing alms.
"Panic struck and people started running," he told AFP.
A local administration official said 600-700 people were corralled in a small industrial compound.
"When they opened the main gate, all the people rushed in," added 22-year-old Fatima Noor, whose sister died in the crush.
The bodies of six women and three children were brought to the Abbasi Shaheed state hospital, spokesman Mohamed Farraukh said.
An official for the Rescue NGO told AFP that an additional two bodies were sent to another hospital, and police surgeon Summaiya Syed Tariq confirmed the total toll of 11 late yesterday.
Asma Ahmed, 30, said her grandmother and niece were among the dead.
"We come every year to the factory for the Zakat," she said, using the Islamic term for alms. "They started beating the women with clubs and pushing them. There was chaos everywhere."
"Why did they call us if they couldn't manage it?" she asked.
Janwari said three factory employees were arrested after failing to inform police of the donation event in order to organise crowd control.
Last week, on the first day of Ramadan – when Muslims traditionally make donations to the poor – one person was killed and eight others injured in a stampede for flour in northwestern Pakistan.
Pakistan's finances have been hobbled by decades of financial mismanagement and political chaos.
The situation has been exacerbated by the global energy crisis caused by the war in Ukraine, and crippling monsoon floods last year which submerged a third of the country.
The South Asian nation – home to 220mn – is deep in debt and must enact tough tax reforms and push up utility prices if it hopes to unlock another tranche of a $6.5bn IMF bailout and avoid defaulting.