Turkey's presidential election goes to run-off: Election council | Elections News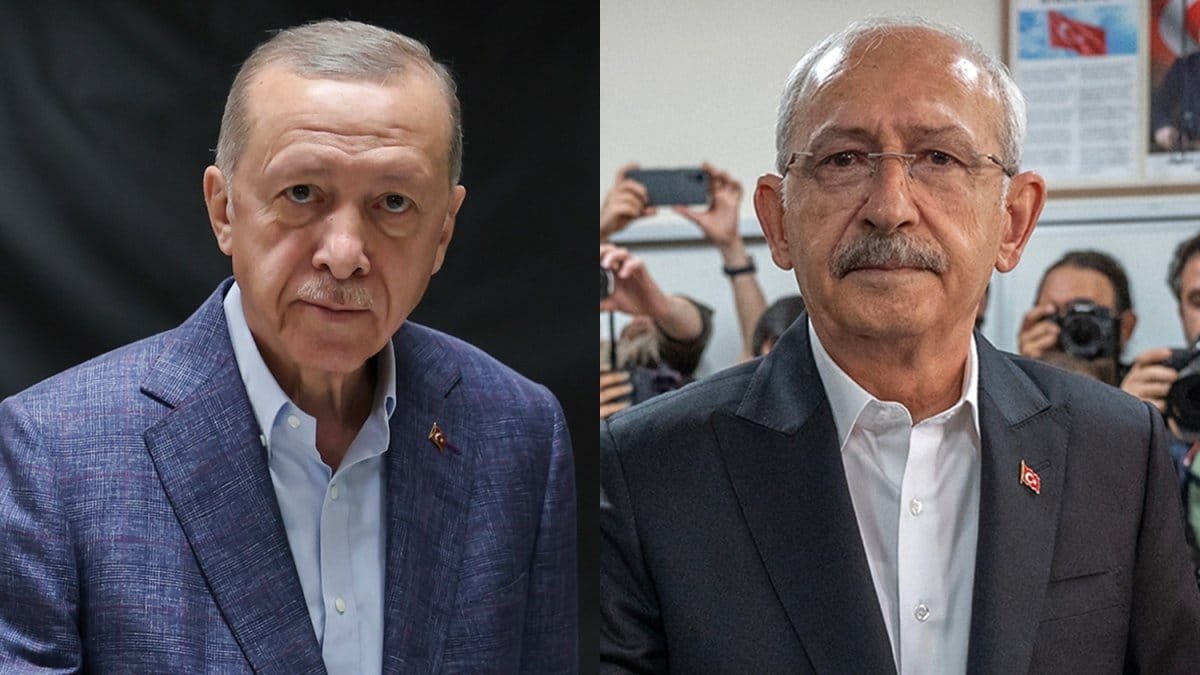 Turkey's high-stakes presidential election is headed for a runoff vote, Turkey's electoral chief Ahmet Yener, has said, citing official results from the country's Supreme Election Council.
President Recep Tayyip Erdogan took 49.5 percent of Sunday's vote, with his main challenger, Kemal Kilicdaroglu, getting 44.89 percent, the Council said.
As neither secured more than 50 percent of the vote, they will face off in a second round on May 28, taking Turkey into uncharted territory.
This is only the third time that Turks directly voted for a president, with Erdogan winning both previous elections outright in the first round.
Sinan Ogan from the ATA Alliance, the third candidate, received 5.17 percent, while Muharrem Ince of the Homeland Party – who withdrew from the race just three days before the elections but remained on the ballot – got 0.44 percent.
In particular, the vote for Ogan, kingmaker or spoiler, pushed the race into a run-off.
Two weeks is a long time in an election cycle, and whoever eventually wins the presidency will be determined also by whose alliance will control parliament.
The Turkish news agency published preliminary results that showed AK Party won 266 seats, while the main opposition leader Kemal Kilicdaroglu's Republican People's Party (CHP) won 166 seats in the 600-seat parliament.
The polls were held against a background of a cost-of-living crisis that saw inflation peak at 85 percent in October and earthquakes in February that killed more than 50,000 in the country. These factors buoyed opposition hopes of unseating a leader known as reis, or "chief", by supporters of the governing Justice and Development Party (AK Party).
The 2023 elections also took on extra significance merely due to the date – the year marks the centenary of the Republic of Turkey. The country's founder Mustafa Kemal Ataturk also established the Republican People's Party (CHP), which governed under a largely one-party system for 27 years.
CHP leader Kilicdaroglu's six-party Nation Alliance has pledged to dismantle an executive presidential system narrowly voted in by a 2017 referendum. The opposition alliance also promised to restore the independence of the judiciary and the central bank and to reverse crackdowns on free speech and dissent under Erdogan.
Turkey's elections had been billed as the most consequential since its first fair multi-party polls in 1950 – boiling down to a choice between five more years of Erdogan, Turkey's most electorally successful politician, or a new direction under an old party that has reinvented itself in recent years.
During a wearying campaign, Erdogan frequently spoke at multiple rallies in a day, highlighting the advances made in Turkey during his 20-year rule while simultaneously lambasting the opposition for supporting "terrorism" or being in thrall to the West.
Kilicdaroglu, who has set the CHP on a more social democratic path since taking the helm of the party in 2010, was able to call on the support of alliance partners and the nationally recognised CHP mayors of Ankara and Istanbul to share the burden of public appearances.
Both candidates made use of social media to get their messages across in a vote where nearly five million were casting their ballots for the first time, with Kilicdaroglu employing Twitter videos filmed at his home in Ankara.
Despite the sometimes visceral rhetoric employed on the campaign trail, incidents of violence were rare, the main exception being the stoning of Istanbul Mayor Ekrem Imamoglu's rally in the eastern city of Erzurum a week before the vote.
Taking place at the same time as the presidential race was the election of 600 parliamentary deputies, although this was mostly lost amid the debate about Erdogan and Kilicdaroglu and whether either would gather more than 50 percent of the vote and thus avoid a second round.
Election day itself saw long queues forming outside polling stations and the head of the CHP's Istanbul branch anticipated a record turnout of more than 90 percent in Turkey's largest city.
Voting was largely peaceful and conducted in an almost festival atmosphere, with some voters attending in local costume or even arriving on horseback.
There were, however, sporadic incidents of scuffles between election observers from rival parties and allegations of ballot rigging at some polling stations.
Turkish elections, though, are difficult to "steal", largely due to the rigorous counting and reporting process overseen by officials from different political parties as well as civil society groups dedicated to protecting the sanctity of the vote.
This is a breaking news story. More to follow.