Saudi, Omani envoys in Yemen for peace talks with Houthi leaders | Houthis News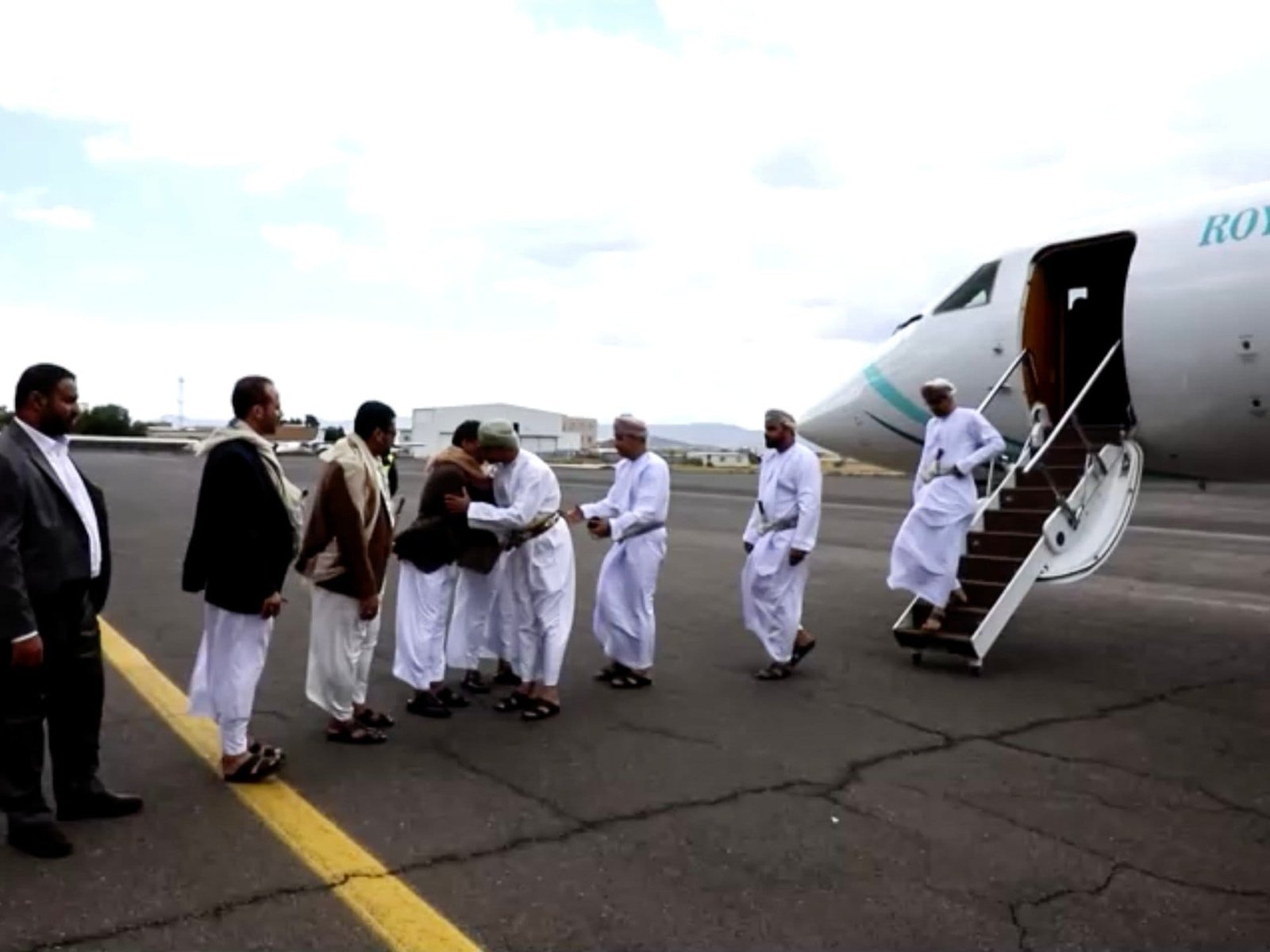 The visit displays progress in the Oman-mediated dialogue between Saudi Arabia and Yemen's Houthi rebels.
Saudi and Omani delegations have arrived in Yemen's capital Sanaa for talks with Houthi officials as part of international efforts to find a settlement to Yemen's nine-year conflict, Houthi-run media reported.
The visit indicates progress in the Oman-mediated consultations between Riyadh and Sanaa, which run parallel to United Nations peace efforts. Negotiations also gained momentum since archrivals Saudi Arabia and Iran agreed to re-establish ties in a deal brokered by China.
The envoys, who landed late on Saturday, will meet with the head of the Houthi Supreme Political Council, Mahdi al-Mashat, to hold talks on ending hostilities and lifting a Saudi-led "blockade" on Yemeni ports, Houthi news agency SABA reported.
Mohammed al-Bukaiti, a Houthi leader, said on Twitter that Saudi and Omani officials would discuss "ways to achieve a comprehensive and lasting peace in the region."
He said achieving an honourable peace between the Houthis and Saudi Arabia would be "a triumph for both parties", and urged all sides to take steps to "preserve a peaceful atmosphere and prepare to turn the page of the past".
Hans Grundberg, the UN envoy for Yemen, described the ongoing efforts, including the Saudi and Omani talks in Sanaa, as "the closest Yemen has been to real progress towards lasting peace" since the war began.
"This is a moment to be seized and built on and a real opportunity to start an inclusive political process under UN auspices to sustainably end the conflict," he told The Associated Press news agency.
There was no immediate comment from Saudi Arabia.
Al Jazeera's Hashem Ahelbarra, reporting from the Qatari capital, Doha, said that the political landscape in Yemen is complex and that negotiations could be drawn out.
"The United Nations have been trying for some time to bring all parties together to negotiate a political settlement," he said.
He added that the sides understand that it will be extremely difficult to settle all the differences among them.
Content of the talks
Sources have told the Reuters news agency that the Saudi-Houthi talks are focused on a full reopening of Houthi-controlled ports and Sanaa airport, payment of wages for public servants, rebuilding efforts and a timeline for foreign forces to exit the country.
Abdulghani Al Iryani of Sanna Center for Strategic Studies said it is clear that battle fatigue is being experienced in all sides of the conflict.
"Houthis are happy talking to Saudis in the absence of other Yemeni parties and that is quite a risk," he told Al Jazeera from Amman.
"Yemen is now controlled by different armed groups and they control certain revenue streams," Al Iryani said, adding that a minimum consensus on the shape of the state after the war should be agreed on for fruitful negotiations.
Yemen's war is seen as one of several proxy battles between Iran and Saudi Arabia. The Houthis, aligned with Iran, toppled a Saudi-backed government from Sanaa in late 2014, and have de facto control of northern Yemen.
They have been fighting against a Saudi-led military alliance since 2015 in a conflict that has killed tens of thousands and left 80 percent of Yemen's population dependent on humanitarian aid.
A Houthi official said on Saturday that the group had received 13 detainees released by Saudi Arabia in exchange for a Saudi detainee freed earlier, ahead of a wider prisoner exchange agreed to by the warring sides.
At talks in Switzerland last month attended by the UN and the International Committee of the Red Cross, the Yemeni government and the Houthi rebels agreed to free 887 detainees. The 13 prisoners are part of that agreement, Houthi official Abdul Qader al-Mortada said.