Russia confirms Wagner-Putin meeting, releases Gerasimov video | Russia-Ukraine war News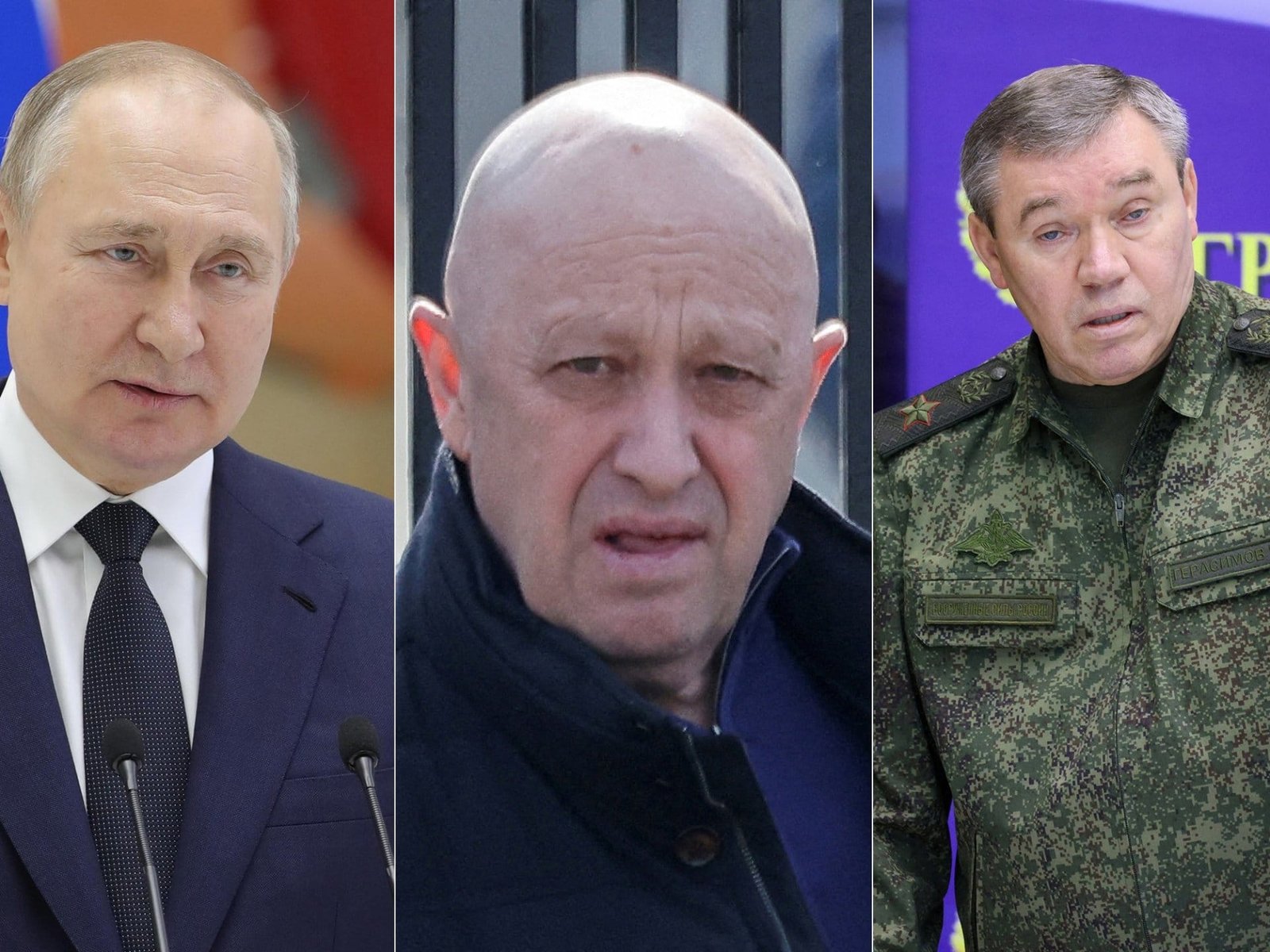 Russia appears to be trying to take control of the confusing narrative around the Wagner Group, after last month's shocking mutiny.
Russian President Vladimir Putin held talks with Wagner leader Yevgeny Prigozhin for three hours, days after a short-lived rebellion led by the mercenary chief and his private army, the Kremlin has confirmed.
Monday's announcement came shortly after Russia's defence ministry published a video featuring the country's military chief, Valery Gerasimov, marking the first time he has been seen publicly since Wagner's rebellion aimed to oust him.
Both updates appeared to be an attempt by Moscow to take control of the narrative surrounding the Wagner Group after a turbulent period.
During last month's unexpected yet brief revolt in Russia, the Wagner chief denounced Gerasimov and Defence Minister Sergey Shoigu, accusing them of failing to provide his fighters in Ukraine with ammunition.
The Putin-Prigozhin meeting took place at the Kremlin on June 29 and involved commanders from the military company Prigozhin founded, Kremlin spokesperson Dmitry Peskov said.
The confirmation of a face-to-face meeting with Putin, who has branded Prigozhin a backstabbing traitor, adds a new twist to the uncertainty surrounding the mercenary chief. His fate and whereabouts have been unknown since the abortive mutiny, which many observers say has severely weakened Putin's authority.
According to Peskov, Putin offered an "assessment" of Wagner's actions on the battlefield in Ukraine and "of the events of June 24" – the armed rebellion which was halted just before hoards of mercenaries planned to march on Moscow.
The president also "listened to the explanations of the commanders and offered them options for further employment and further use in combat" during the meeting.
"The commanders themselves presented their version of what happened," Peskov said. "They underscored that they are staunch supporters and soldiers of the head of state and the commander-in-chief, and also said that they are ready to continue to fight for their homeland."
Thirty-five people took part in the talks, including Wagner commanders and the leadership of the company, namely Prigozhin himself.
Wagner mutiny
Tensions had come to a head on June 24, after Prigozhin raged for months at Russia's top brass in foul-mouthed diatribes, accusing them of incompetence in their war efforts in Ukraine.
Prigozhin had cast his Wagner fighters as leading on the battlefields and, throughout the Ukraine war, has been first to announce gains against Kyiv's troops, ahead of the Russian army.
Last month's mutiny threw the top mercenary's long-standing relations with Putin into question and, so it seemed, he was exiled to Belarus, under a deal brokered by President Alexander Lukashenko.
Minsk added to the uncertainty surrounding the pact last week, saying Prigozhin was no longer in Belarus, and had returned to Russia.
Observers see the rebellion as the biggest challenge to Putin's authority since he came to power.
Wagner commanders "stressed that they are staunch supporters … of the head of state", Peskov said. "They also said that they were ready to continue fighting for the motherland."