Qatar Chamber, MADLSA discuss demands and grievances on Labour Law amendments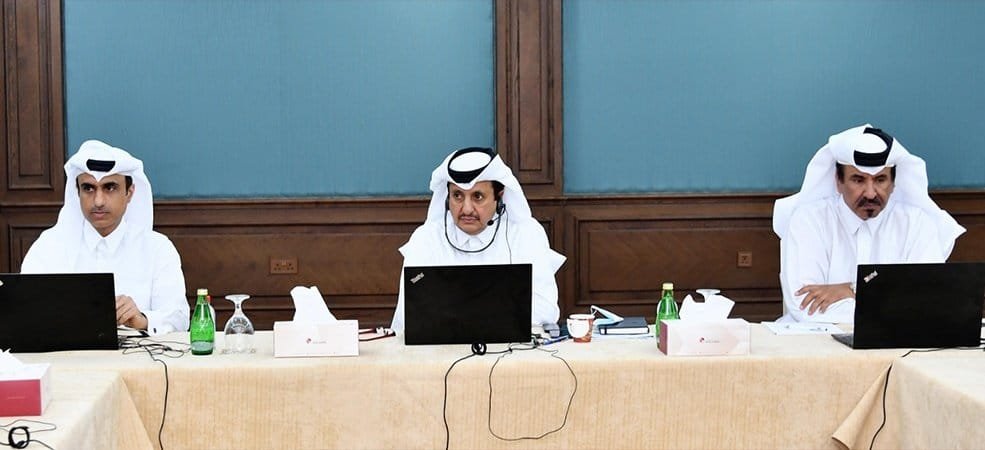 22-11-2020
Qatar Chamber hosted a meeting with officials of the Ministry of Administrative Development, Labour and Social Affairs (MADLSA) to review businessmen's concerns and views on the impact of the recent labour law amendments on the private sector.
During the meeting, the Chamber reviewed observations and suggestions of businessmen, in light of the newly issued labour amendments, which allow workers to change jobs in the private sector.
The Chamber also submitted several proposals to MADLSA to be included in the procedures pertaining to the affairs of labour and labourers in a way that protects the interests of all parties – employers, companies and workers.
During the discussions, it was agreed to enhance co-ordination between the Chamber and the Ministry through their joint committees to discuss all issues related to labour and workers. It was also agreed that joint committees shall hold regular meetings, through which both sides will join hands to solve all obstacles to ensure there is no harm to companies, employers or workers, in a way that safeguards the rights of all parties.
Chairman of Qatar Chamber Sheikh Khalifa bin Jassim al-Thani stressed the need for strengthening continuous co-ordination between the Chamber and the Ministry to discuss the Chamber's proposals and the observations it received from business sectors on the labour laws and legislation.
Sheikh Khalifa praised the Ministry's constant response with the Chamber's call to discuss all private sector issues pertaining to the Ministry's competencies.
Sheikh Khalifa stressed that the Chamber will continue to discuss claims and grievances of employers with the Ministry regarding amendments to labour laws, and will continue to coordinate with the Ministry to ensure the rights of all parties.
For his part, Assistant Undersecretary for Labour Affairs at MADLSA, Mohamed Hassan al-Obaidli confirmed the Ministry's full support for the private sector and stressed its concern that the implementation of the new laws will save the rights of all parties.
He added that the Ministry will not accept any damages to Qatari employers and companies, and it is committed to applying rules and procedures on changing jobs between companies, noting that the Ministry highly welcomes the co-ordination with the Chamber on employers' claims and grievances about the movement of labourers.