Qatar Business Law Forum Conference 2022 – 7th Edition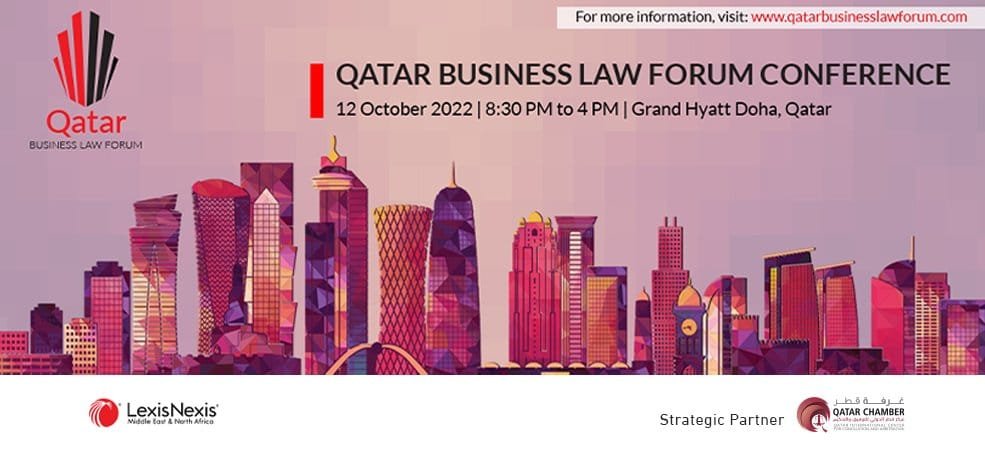 Qatar Business Law Forum Conference 2022 – 7th Edition
12 October 2022 | 08:30 AM to 4 PM | Grand Hyatt Doha Hotel & Villas
Join us at the Grand Hyatt Doha on 12 October 2022 for the Qatar Business Law Forum Conference 2022 – 7th Edition!
After the success of previous editions, LexisNexis Middle East is pleased to host, in partnership with the Ministry of Commerce and Industry (Department of Legal Affairs), Qatar University (College of Law), the Qatar International Court and Dispute Resolution Centre – QICRDC (LexisNexis Strategic Alliance Partner) and our exclusive Law Firm Partner, Al Sulaiti Law Firm, the 7th Qatar Business Law Forum Conference, Gala Dinner & Awards Ceremony.
The conference is designed for in-house counsel and will cover Qatar's latest legal developments and trends. It will be held in English and Arabic (simultaneous translation).
Covered over four sessions, this conference goes into depth on a wide range of topics in business law in Qatar.
– Session 1: International Investments, M&A and Compliance
– Session 2: Dispute Resolution
– Session 3: What's in Qatar's Pipeline for Business Law?
– Session 4: FIFA World Cup Qatar 2022™
If you have not done so, book your spot to learn about Qatar's latest issues and trends in business law!