Putin thanks those 'who stood in the way of the mutineers' | Russia-Ukraine war News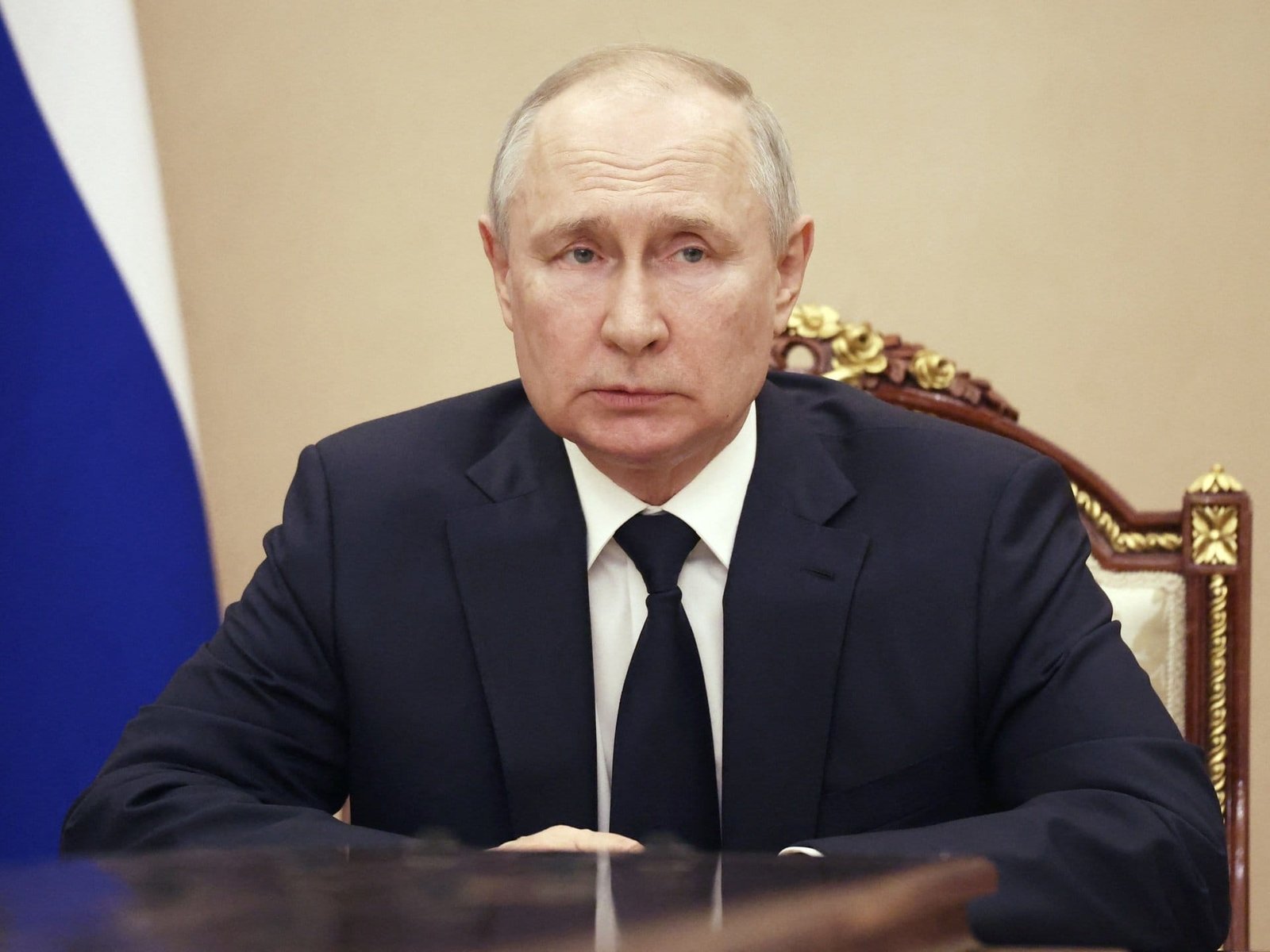 President Vladimir Putin has paid tribute to pilots killed in the short-lived mutiny by the Wagner Group and expressed his thanks to those who opposed the rebellion in his first public comments since Saturday's revolt was ended.
"The courage and self-sacrifice of the fallen heroes-pilots saved Russia from tragic, devastating consequences," Putin said in an address broadcast on state television late on Monday night.
There has been no official information about how many pilots died or how many aircraft were shot down.
"I thank all the soldiers and intelligence-service staff who stood in the way of the mutineers," the president said, adding that everything possible was done on his orders to avoid bloodshed.
He also thanked Belarusian President Alexander Lukashenko for mediating with Wagner boss Yevgeny Prigozhin to call off the armed group's advance on Moscow.
Putin – without mentioning Prigozhin by name – thanked the mercenary commanders and soldiers who avoided bloodshed, and said he would honour his promise to allow Wagner forces to relocate to Belarus if they wanted, sign a contract with Russia's defence ministry or return to their families.
All attempts to sow chaos in Russia were destined to fail, the president said. He blamed "Russia's enemies" and said they "miscalculated".
"The organisers of the mutiny who betrayed the country also betrayed those who were on their side," said Putin, who later met Defence Minister Sergei Shoigu, the head of Russia's main domestic security service and other top ministers, according to Kremlin spokesman Dmitry Peskov.
Russia analyst Pavel Felgenhauer described Putin's comments as a "victory speech directed towards the Russian public".
"Of course this doesn't mean that problems have dissipated. It's not fine actually because Putin called on the Wagner fighters to join the defence ministry – and they're not doing it," he told Al Jazeera.
"They are still there with their weapons, they are well organised, they're the best fighting force in the land right now. And what will be their next move is not clear. Right now, they most likely feel threatened. They didn't disappear."
'Not a coup'
Earlier, Prigozhin defended his "march for justice" on Moscow with a convoy of tanks, saying the move was not an attempted coup but a protest against Russia's military leadership.
He called the move a reaction to an attack on his forces that he said killed about 30 of his fighters. He spoke on Monday in his first audio statement since Saturday's events.
"We went to demonstrate our protest and not to overthrow power in the country," Prigozhin said. "We halted at the moment when the first assault unit deployed its artillery [near Moscow], conducted reconnaissance and realised that a lot of blood would be spilled."
Prigozhin shocked the world with the armed revolt, which he abruptly called off as his fighters approached the Russian capital having shot down several aircraft but meeting no resistance on the ground during a dash of nearly 800km (500 miles).
Russia's three main news agencies reported on Monday that the criminal case against Prigozhin had not been closed, an apparent reversal of an offer of immunity publicised as part of the deal that persuaded him to stand down.
Prigozhin gave few clues about his fate, including his whereabouts, or the deal – thrashed out by Lukashenko – under which he abandoned the move towards Moscow.
'Bullet in the head'
Though the mutiny was brief, it was not bloodless.
Russian Telegram channels monitoring Russia's military activity, including the blog Rybar with more than a million subscribers, reported on Saturday that 13 Russian pilots were killed.
According to Rybar, three Mi-8 MTPR electronic warfare helicopters, and an Il-18 aircraft with its crew, were shot down by Wagner forces.
Prigozhin expressed regret for attacking the aircraft but said they were bombing his convoys.
The feud between the Wagner Group leader and Russia's military brass has festered throughout the war.
Andrei Gurulev, a retired general and current lawmaker who has had rows with the mercenary leader, said Prigozhin and his right-hand man Dmitry Utkin deserve "a bullet in the head".
Prigozhin taunted Russia's military on Monday, calling his march a "master class" on how it should have carried out the February 2022 full-scale invasion of Ukraine.
Russian political analyst Tatiana Stanovaya said Prigozhin's mutiny "wasn't a bid for power or an attempt to overtake the Kremlin" but a desperate move amid his escalating rift with the military leadership.
While Prigozhin could get out of the crisis alive, he does not have a political future in Russia under Putin, Stanovaya said on Twitter.
US President Joe Biden called the mutiny "part of a struggle within the Russian system" and said that NATO nations played no part in it.
US State Department spokesperson Matthew Miller said it was "a new thing to see President Putin's leadership directly challenged. It is a new thing to see Yevgeny Prigozhin directly questioning the rationale for this war and calling out that the war has been conducted essentially based on a lie."
White House National Security spokesperson John Kirby said US policy did not seek to change the government in Russia.