Mowasalat resuming normal services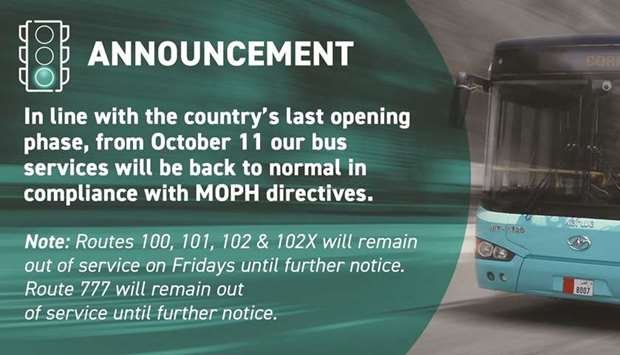 Mowasalat has tweeted yesterday that in line with Qatar's last opening phase (coronavirus restrictions), its bus services will be back to normal from October 11, in compliance with the Ministry of Public Health (MoPH) directives.
However, routes 100, 101, 102 and 102X will remain out of service on Fridays until further notice.
Mowasalat also announced that route 777 will remain out of service until further notice.
For more information, download Karwa Bus AppMobile phonehttps://qrs.ly/6y70wv8 or call 44588974.