Kremlin says interference of non-regional actors unlikely to help Niger | Military News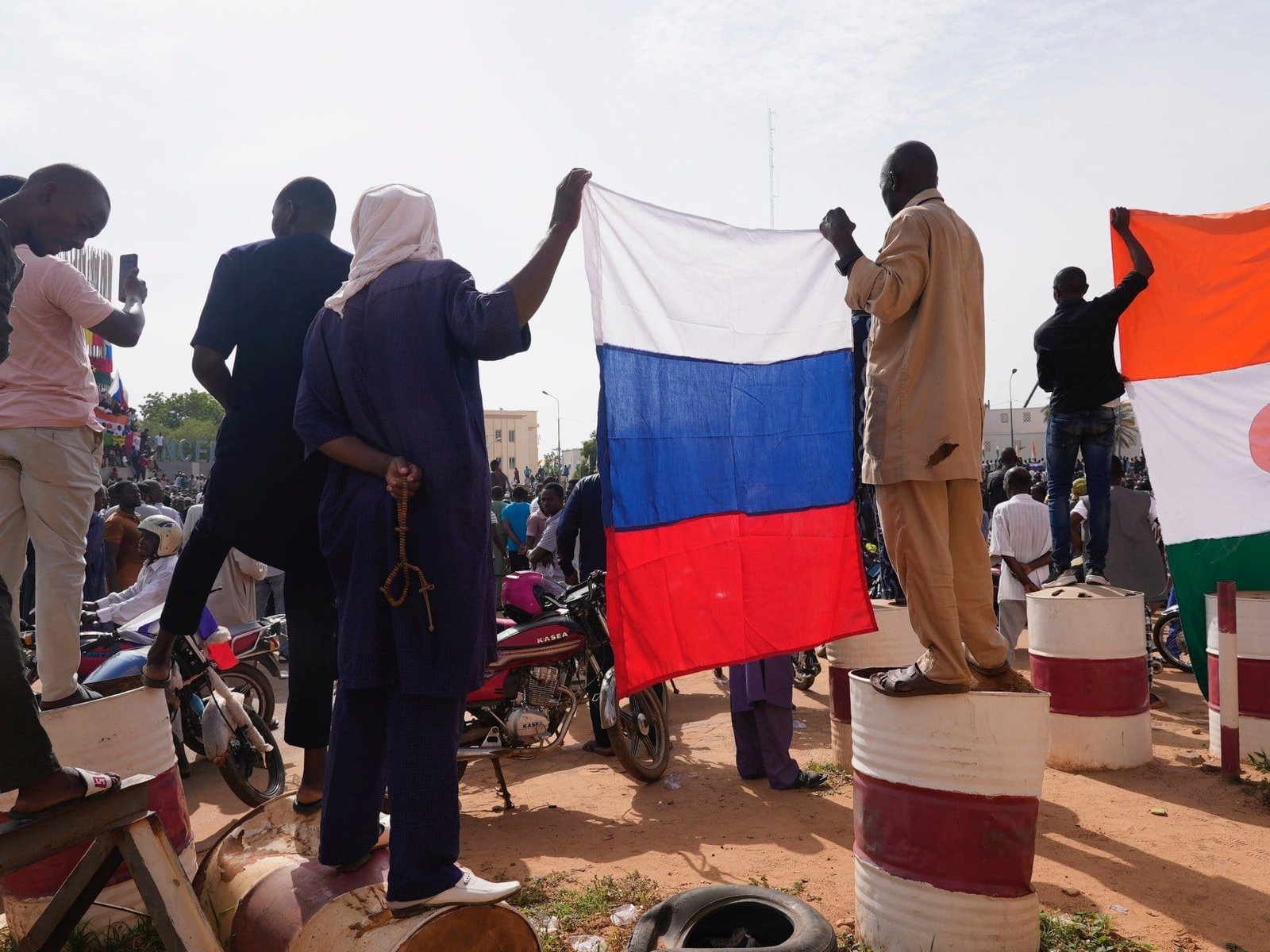 The Kremlin's comments come amid a pending regional military intervention and President Bazoum's call for Western help.
The Kremlin has said that any interference in Niger from non-regional powers such as the United States was unlikely to improve the situation following a military coup in the West African nation last week.
Kremlin spokesman Dmitry Peskov on Friday was responding to a question about a call from Niger's overthrown president, Mohamed Bazoum, for the United States and the entire international community to intervene to restore constitutional order in the country.
"It is unlikely that the intervention of non-regional forces is capable of changing the situation for the better," Peskov told reporters.
"… We are monitoring the situation very closely, we are concerned about the tension in Niger, and we continue to favour a swift return to constitutional normality without endangering human lives," he added.
In a Thursday op-ed in the Washington Post, Bazoum had called on the international community to return his government to power, warning of "devastating" consequences for the world if the coup against him succeeds.
The Kremlin had previously called the situation in Niger a "cause for concern" although Wagner mercenary group boss Yevgeny Prigozhin appeared to show support for the coup and tout his services.
On Friday, a team of mediators from the Economic Community of West African States (ECOWAS) left Niamey without seeing coup leader General Abdourahamane Tchiani, according to French broadcaster France 24.
ECOWAS has imposed sanctions while giving a one-week ultimatum that expires on Sunday, for a return of Bazoum to power.
The regional bloc imposed a no-fly zone, ordered border closures, and Nigeria, upon which Niger depends for 70 percent of its power, cut off electricity supply to its neighbour.
In a televised address on Wednesday, Tchiani said he will not bow down to pressure to reinstate the deposed Bazoum, criticising sanctions imposed by West African leaders as "illegal" and "inhumane" and urging his countrymen to get ready to defend their nation.
ECOWAS has insisted that there is still the likelihood of a military intervention in Niger.
"The military option is the very last option on the table, the last resort, but we have to prepare for the eventuality," Abdel-Fatau Musah, ECOWAS commissioner for political affairs, peace and security, said on Wednesday.
"There is a need to demonstrate that we cannot only bark but can bite," he told reporters in Abuja.
Given its uranium and oil riches, and recent pivotal role in the war with rebels in the Sahel region, Niger has strategic significance for the United States, China, Europe and Russia.
Various Western nations have cut aid to Niger, which is heavily reliant on foreign help for nearly half of its annual budget and is one of the poorest nations in the world.