Indian PM Modi proposes full G20 membership for African Union | News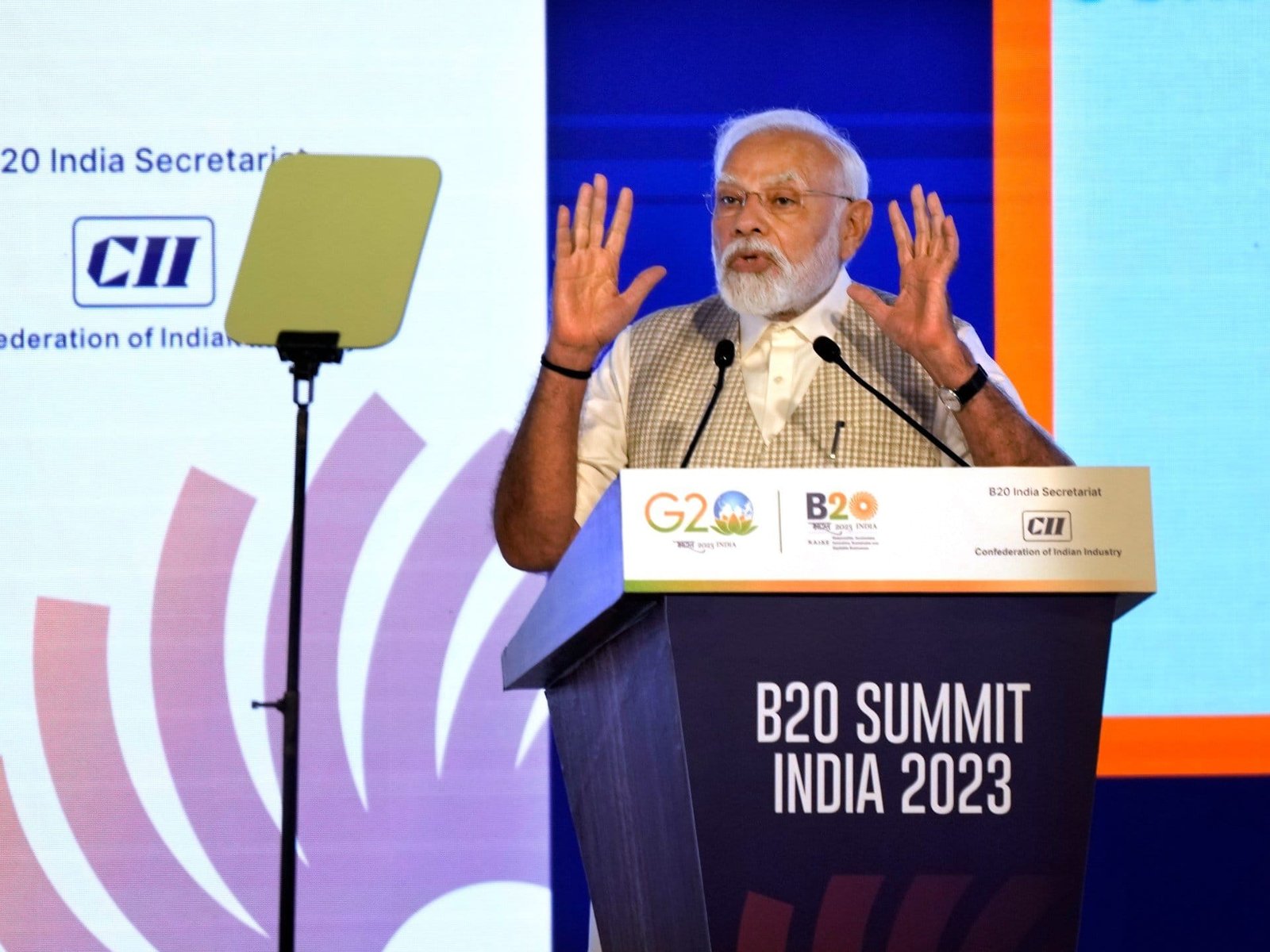 India's offer to South Africa is part of its attempt to raise issues concerning the so-called Global South.
Indian Prime Minister Narendra Modi has proposed to make the African Union (AU) a full member of the Group of 20, while also pitching his country as the solution to supply chain woes in advance of the bloc's summit in New Delhi next month.
"We have a vision of inclusiveness and with that vision, we have invited the African Union to become permanent members of the G20," Modi said on Sunday as he addressed the Business 20 Summit in New Delhi days before the September 9-10 G20 summit.
The G20 major economies consist of 19 countries and the European Union (EU), making up about 85 percent of global gross domestic product (GDP) and two-thirds of the world's population – but South Africa is the only member from the continent.
In December, US President Joe Biden said he wanted the AU "to join the G20 as a permanent member", adding that it had "been a long time in coming, but it's going to come".
On Sunday, New Delhi also called for including the pan-African bloc, which collectively had a $3 trillion GDP last year.
As the host of G20 this year, New Delhi has struggled to bridge the differences among its members, particularly on the issue of the Ukraine-Russia war. India has refused to join the West's policy of isolating Moscow and has instead become the biggest buyer of Russian crude. In its previous meetings, the G20 delegates have failed to issue a single communique raising doubts about the outcome of the September meeting.
With its headquarters in Ethiopia's capital Addis Ababa, the AU has 55 members, but five military-ruled nations are currently suspended.
To counter a rising China
Modi also said India was the "solution" to creating an "efficient and trusted global supply chain" following disruptions during the coronavirus pandemic, with New Delhi working to bolster manufacturing to compete with China.
"The world before COVID-19 and after COVID-19 has changed a lot – the world cannot view the global supply chain as before," Modi said.
"That is why today when the world is grappling with this question, I want to assure that the solution to this problem is India."
Relations between the world's two most populous nations nosedived after a deadly Himalayan border clash that killed 20 Indian soldiers and at least four Chinese servicemen in 2020.
Modi and Chinese President Xi Jinping held a rare face-to-face meeting on the sidelines of a summit on Thursday, with Beijing saying they held "candid and in-depth" talks to ease tensions along their disputed frontier.
Washington has been seeking closer ties with New Delhi to counter a rising China – the world's second-largest economy.
But India has continued to engage with Russia despite Western pressure and last week attended a summit of the BRICS group of emerging economies that is considered a counterweight to Western powers.
At its three-day annual summit in Johannesburg on Thursday, the BRICS invited six countries, including Saudi Arabia and Iran – major producers of oil in the world – as its new members. Brazil, South Africa, China and Russia are the other core members of the group.