Darfur governor calls for international probe in Sudan violence | Politics News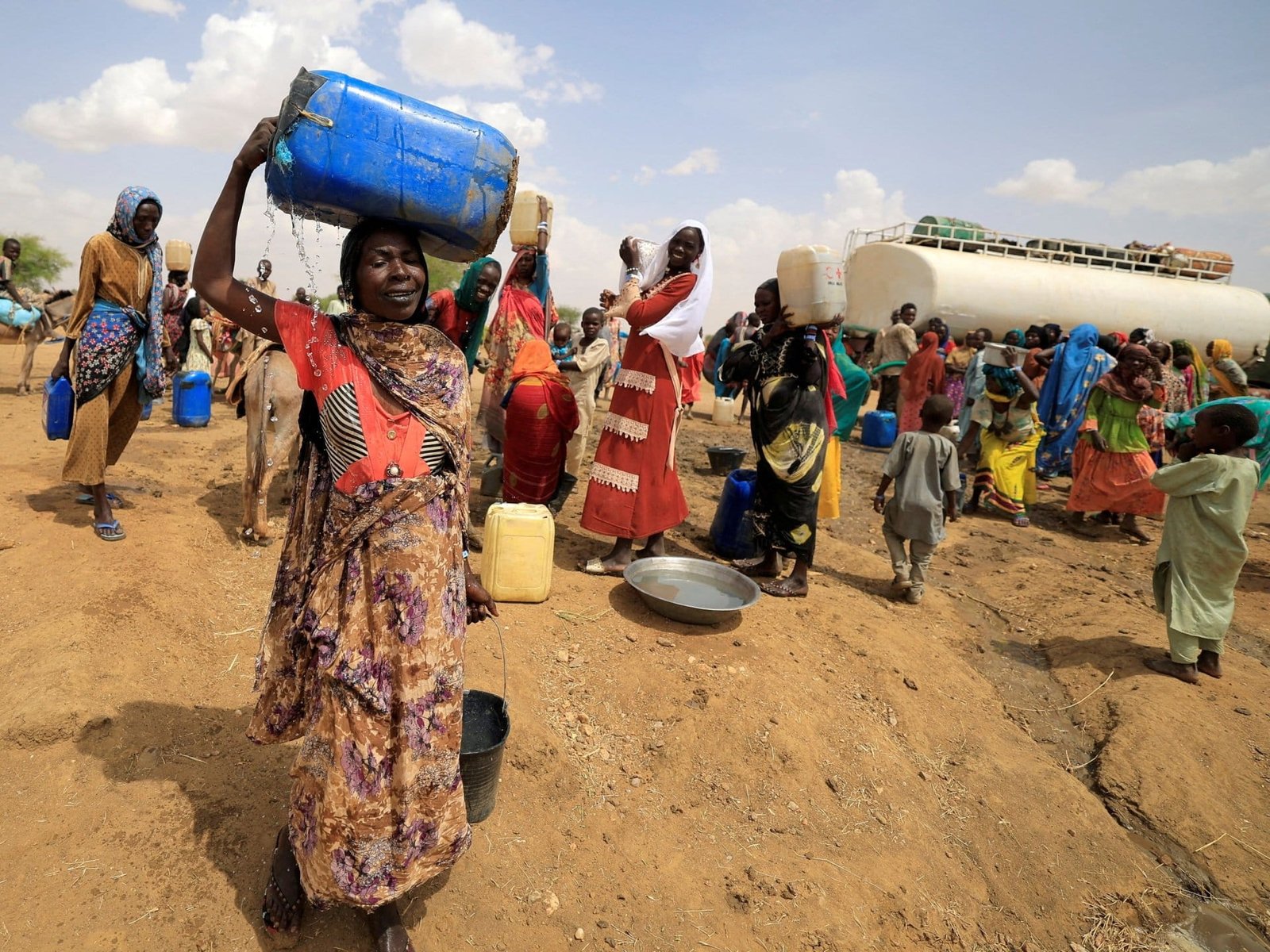 A senior aid worker was assassinated in el-Geneina as the RSF reportedly kept fighting in Darfur despite a ceasefire.
The governor of Darfur has called for an international investigation into violence against residents of the region that has seen some of the worst fighting in Sudan's ongoing war.
Mini Arko Minawi on Tuesday urged the United Nations Security Council to allow the International Criminal Court (ICC) to probe "crimes and assassinations" that have taken place in the western region over the past two months.
War in Sudan broke out in mid-April after two generals, army chief Abdel Fattah al-Burhan and paramilitary Rapid Support Forces (RSF) commander Mohamed Hamdan "Hemedti" Dagalo, started fighting over control of the country.
The conflict, which capped months of tensions between rival generals, has now killed more than 3,000 people and wounded more than 6,000 others, according to Health Minister Haitham Mohammed Ibrahim.
The UN has said more than 2.2 million people have been forced to flee their homes to safer areas inside Sudan while at least 500,000 have fled to other countries.
The fighting began in the capital, Khartoum, but quickly spread elsewhere in the African country, especially to Darfur.
The violence in Darfur has increasingly taken an ethnic dimension, according to local activists, observers and UN officials.
RSF forces and their allied Arab militias are reportedly massacring non-Arab Masalit tribes, who were also subject to ethnic violence two decades ago that left more than 300,000 dead.
The UN envoy in Sudan, Volker Perthes, warned earlier this month that attacks by the RSF and allied Arab militias could amount to crimes against humanity.
Minawi, Darfur's governor, said "excessive force" has been used against residents in many areas in the region, especially el-Geneina, the capital city of West Darfur province, where local reports – which cannot be confirmed due to a communication blackout – indicated that more than 5,000 may have been killed.
"What is happening in Darfur now is no less than what had happened in 2003," he said in a video posted Monday on his social media accounts, referencing the previous war, which garnered international attention and eventually a joint African Union-UN mission to maintain the piece.
Minawi spoke of residents killed, women raped and properties looted and burned, as well as "assassinations" of the region's political and community leaders, including the governor of West Darfur.
Khamis Abakar, the West Darfur governor, was abducted by RSF soldiers last week shortly after accusing the militia and its Arab fighters of genocide. He was found dead within hours.
Assassinations appear poised to continue as Al Sadiq Muhammad Ahmed, the commissioner of the Sudan Humanitarian Aid Commission (HAC) was killed in el-Geneina.
Rights group Amnesty International on Monday said it is "alarmed" by reports of ethnically motivated killings, sexual violence, widespread burning of homes and mass displacement of non-Arab residents of West Darfur by RSF and its allies, and said civilians are at grave risk.
Doctors Without Borders (Médecins Sans Frontières, or MSF) on the same day called on armed groups in and around el-Geneina to spare civilians and provide them passage to escape the area, pointing out that thousands have fled to neighbouring Chad.
Saudi Arabia and the United States, who have been mediating between the generals, last week negotiated another temporary ceasefire that began early Sunday and is slated to end early Wednesday.
But several civil society groups in Sudan said the RSF and its allied militias continued their campaign of violence in Darfur in violation of the ceasefire.
Meanwhile, the UN said Monday that international donors had pledged nearly $1.5bn in aid for the humanitarian crisis in Sudan, which is considerably lower than the $2.57bn the aid programme requires.