Qatar-Saudi Business Meeting stresses vital importance of achieving economic integration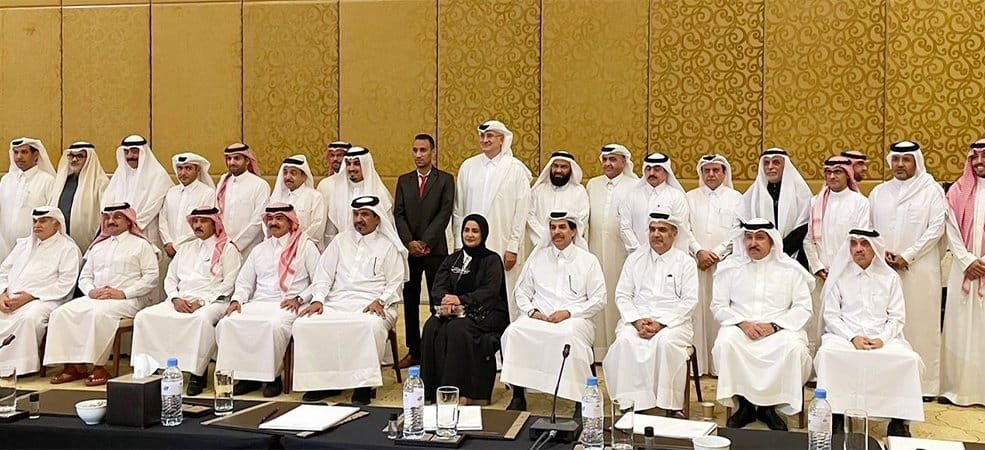 Al-Ajlan pointed out that Qatar is in the fifth place among GCC states in terms of the volume of trade exchange with KSA and the 33rd partner worldwide in terms of exporting.
Touching on the competitiveness of both countries' economies, he noted that the Saudi economy ranked 36th while Qatar economy ranked 29th globally according to the Global Competitiveness Report 2020, published by the World Economic Forum (WEF), stressing that this emphasized the competitiveness of both economies worldwide.
With respect to the Qatari-Saudi Business Council, Al-Ajlan said that both sides are working on restructuring and activating it with a view to enhancing communication prospects and exchanging information about investment opportunities available in both sides, noting that the Saudi Vision 2030 and Qatar National Vision 2030 generate a host of opportunities in which businessmen from both countries can invest in.
These opportunities include food and medicine production, logistics services, technology services, digitization, and other promising opportunities that ensure the diversity and competitiveness of the two economies and raise standard of living in both countries, he said, adding that Qatar host of the 2022 World Cup is one of the most important investment opportunities that must be considered.
The host will contribute to developing trade exchange in goods and services and revitalising the tourism sector, in addition to providing an additional source of income for the host country and investors, he added.
During the meeting, both parties delivered many presentations on the business and investment climate and opportunities available for cooperation between businessmen from both countries.
On the sidelines of the meeting, three MOUs were signed between Qatari and Saudi companies to enhance cooperation between them in trade and investment fields.
The companies that signed the agreements include Qatar-based Al-Athbi Group and KSA-based Hamad Al-Shuwayer Real Estate Investment Group. The agreement was signed by Rashid bin Hamad Al-Athba, Chairman of the Board of Directors of Al-Athbi Group, and Majid Al-Gharbi on behalf of Al-Shuwayer Group.
Also, Qatar-based Al Dulaimi Oil Well Equipment Company signed a strategic partnership agreement with KSA-based Oil Industry Supplies & Services Co. LLC
In the tourism and hospitality sector, KSA-based Al Rajhi Group signed 4 cooperation agreements with four Qatari hotels which are: Souq Waqif Hotels, Al Rayyan Hotel, Banana Island Hotel, and Dusit International Hotels.
The meeting also featured bilateral meetings between Qatari and Saudi businessmen, during which they reviewed investment opportunities in both countries and discussed efforts to build long-term economic cooperation mechanisms.