Vodafone 'Presenting Sponsor' of Al Khor Carnival 2021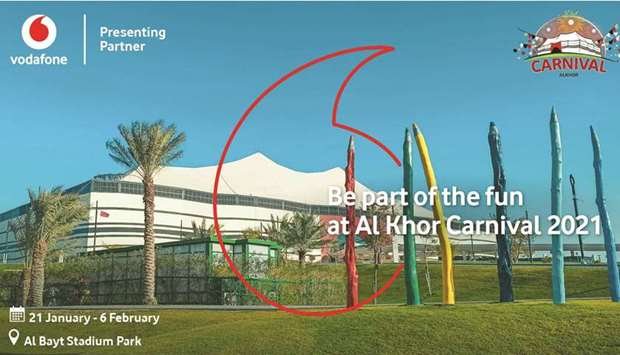 Vodafone Qatar has been announced as the 'Presenting Sponsor' of the inaugural Al Khor Carnival 2021 organised and managed by Aspire Zone Foundation. 
The event will be held in the outdoor open area of Al Bayt Stadium from today until February 6 and is set to be the biggest family-friendly festival of the year, a press statement notes.
The sponsorship comes in continuation of Vodafone's support of community events and its commitment towards ensuring that people are digitally connected at all the country's major events when the level of sharing photographs, videos and messages online is massive, the company has stressed.
Expected to attract more than 100,000 visitors, the carnival will feature food trucks and food outlets, fun rides, live entertainment and shopping for the entire family, the statement adds.
One can find out more information on the event by using the #AlKhorCarnival hashtag and by following Vodafone @vodafoneqatar on social media platforms.