Merwad 5 opened, 130 Qatati businesswomen participated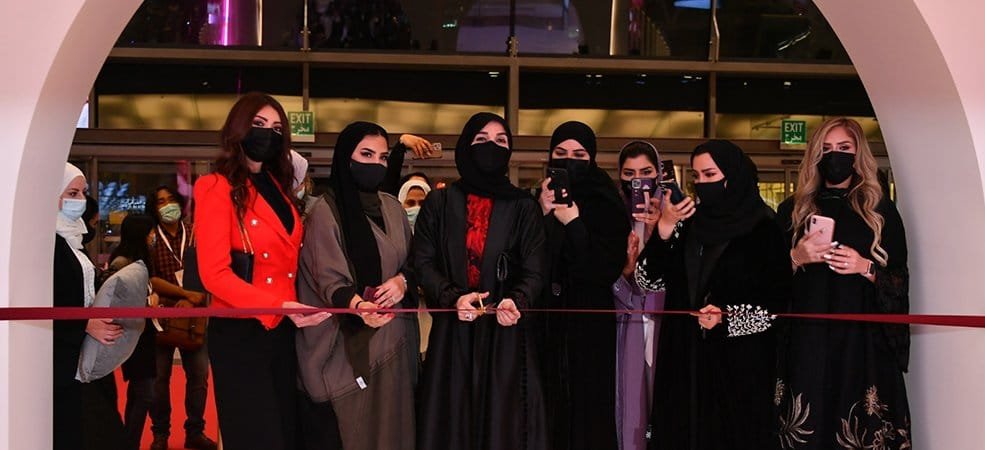 01-01-2021
Qatar Chamber's board member Mrs. Ibtihaj Al Ahmadani opened on Friday the fifth edition of Merwad Exhibition with the participation of more than 130 Qatari businesswomen at the Doha Exhibition and Convention Centre.
Director of Vouge Event Company Tamader Al Marri attended the opening cermony.
The five- day expo is sponsored by the Qatar Chamber.
Al Ahmadani toured the expo' s pavillions and got aquainted with the displayed items and designs which were introduced by designers from five countries.
Held on an area of 6000 sqm, the expo included 140 pavillions of clothes, abaya and women's accessories.
In statements, Al Ahmadani said that holding this expo in this time affirmed that the private sector has bypassed the repurcussions of Covid-19 pandemic, noting that Qatar has successfully managed to deal with the crisis through the adoption of precautionary measures that aimed to preserve the health of people and at the same time protect the economy.
Al Ahmadani praised the expo's development across its previous editions in terms of the variety of displayed items which showcase the innovation and high quality, as well as the large turnout of visitors and the number of exhibitors, assuring that the participation of designers from five countries despite the crisis is a testimony of the success the exhibtion recorded since its inception.
She also emphasized the Chamber's support for bussinesswomen and enterprenurers and the Chamber's concern to sponsoring exhibitions organised by Qatari businesswomen as well as promoting their products inside and outside the state.
Al Ahmadani also pointed to the role played by the QC's Qatari Businesswomen Forum in boosting and supporting Qatari businesswomen in the economic acticivity.
For her turn, Tamader Al Marri siad the expo witnessed  large partisipation by Qatari businesswomen and desingers from Kuwait, Oman, Turkey, India and China.
She expressed her thanks to the Chamber for sponsoring the expo and also thanked Mrs. Ibtihaj Al Ahmadani for opening the expo.
She stressed that Merwad expo has become a landmark in the exhibition industry and has managed to achieve success in the previous editions.
Al Marri also praised the large turnout of businesswomen and designers, assuring that this type of exhinitions contribute to the expansion of woman in the national economy.